SIRA launches free mental health service | Insurance Business Australia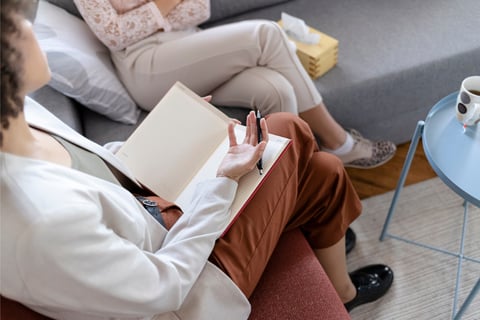 The State Insurance Regulatory Authority (SIRA) has launched a new mental health service, enabling New South Wales (NSW) workers to access a free peer support warmline.
SIRA found that "peer-operated" services are critical to the recovery process and lead to an increase in visits to primary care doctors, leisure and recreation activities, and socialisation with others.
The warmline, called "Hear2Talk," provides a safe space to talk to experienced peers who have experience with mental health concerns. It is managed by community mental health support specialists Neami National following an open tender process.
Neami NSW state manager Peter Gianfrancesco said Neami has more than 30 years of experience delivering specialist, targeted community mental health support, including extensive experience providing phone-based support services in NSW and nationally. Therefore, when calling the service, people can expect confidential, accessible, and tailored phone-based support to listen and help build resilience and confidence in managing challenging experiences and emotions.
"We know that to continue providing the best possible care to others in the community, we need to look after ourselves. That's where the Hear2Talk team can help," Gianfrancesco said. "The Hear2Talk team [includes] experienced mental health peer-support workers, who understand the unique challenges of working in community mental health.
Read more: SIRA shares plan to address poor return-to-work performance
SIRA chief executive Adam Dent said Hear2Talk comes at a time when mental health and well-being support for people in NSW workplaces has never been more important.
"As we navigate the current outbreak of Omicron, mental health is a challenge facing many people at work and in the broader community," Dent said.
"Callers experiencing distress in the workplace will find an experienced peer waiting to listen and provide support through this helpline," he added. "I encourage people doing it tough right now to reach out for support."
SIRA has launched Hear2Talk as a 12-month pilot to increase support for NSW workplaces and contribute to the growing body of evidence on the effectiveness of mental health peer support. You can access the free service by calling 1300H2TALK (1300 428 255) from 12pm to 8pm on Monday to Friday.
Callers receive a call back within 24 hours for calls made outside operating hours. In addition, callers requiring further support can pre-book the service for a follow-up call later.