Size and scale "an advantage' to IAG | Insurance Business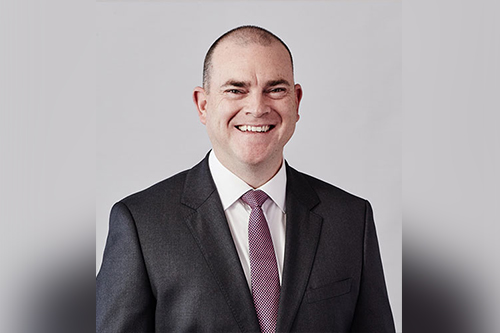 Australia's insurance market has been flooded with nimble newcomers in recent years and their ability to adapt at the drop of the hat has put extra pressure on the incumbents – of course, this doesn't mean that long-established insurers don't have their own advantages.
Ben Bessell (pictured), group executive with IAG, says the arrival of incredibly agile competitors has been a positive change as it's pushed the industry forward, encouraged insurers to take more innovative steps and – most importantly – led to better outcomes for customers.
"Yes, there are emerging businesses around the world and in our markets – and that will generate more competition – but that should be a good thing for our customers," said Bessell.
"It's up to us to remain relevant and show to our customers that we've got great people, we've got great products and great services that remain attractive to them."
Bessell also acknowledged that IAG will have different challenges compared to a streamlined start-up – especially when it comes to implementing changes quickly or adapting at speed – however, he insists the insurer has measures in place to manage.
"It's a fair point and it's something that we're conscious of," Bessell told Insurance Business, adding that IAG has been simplifying its processes at a group level for the past few years.
"From an Australian point of view, that's something that Mark Milliner, our CEO, has been driving for," said Bessell. "We're conscious that, in order to maintain a level of flexibility and speed, we have to be a simpler organisation to enable us to be more flexible."
Of course, no amount of streamlining efforts will make IAG as nimble as a 10-person tech start-up – but Bessell says the organisation's size and scale does come with some advantages.
"At a group level, we have our Customer Labs area which can assist us with the utilisation of our data, customer insights and product development," said Bessell.
"The advantage of being the size and scale that we are, is that we've got resources and data that we can leverage and our Customer Labs area provides lots of insights and methods to improve how we go about doing business."
Bessell's comments come after he was recognised in the inaugural Insurance Business Global 100 – a list of influential industry professionals who are making waves within their own market, as well as on an international stage.
"It was great to be included alongside that group of peers in the industry and it's an honour to be recognised," Bessell told Insurance Business. "It's a reflection of the work that IAG has done and the work that the broader team has done so I think it's a testament to the work of many people in IAG."