Small businesses reveal the risks bothering them | Insurance Business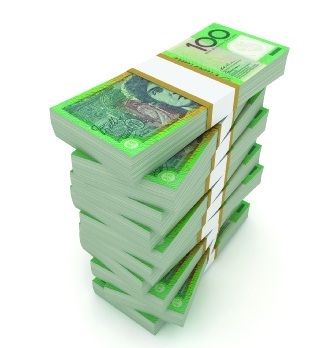 Small businesses are increasingly concerned with cash flow more than any other risk as putting food on the table is more important than shareholder profits, research has revealed.
A survey by Aon into more than 5,000 companies with revenue of less than $2m found that the top five risks for small businesses are cash flow; increased competition; reputational damage; regulatory or legislative pressures, and injury to staff and customers.
The top five risks for larger corporations ranked brand and image, the economy; the regulatory environment; business interruption, and people.
Aon conducts an Australian risk survey of large businesses every year but this year it wanted to understand what risks smaller businesses were concerned about.
"No one will be surprised to see cash flow ranked as the number one risk for small business," Andrew Gordon, head of marketing for Aon, said, "because small business owners are concerned about putting food on the table, as opposed to larger firms who may be more concerned with delivering shareholder value."
However, regardless of size, both large and small companies cited brand and reputation as a key risk.
Gordon said five years ago small businesses were not concerned about brand to the same extent. He attributed its newfound concern to the increasingly competitive landscape, as well as the rise of social media.
"The Internet allows for small businesses to promote themselves and trade 24 hours a day, while social media has increased transparency and amplified the word of mouth effect," he said. "Over 60% of purchase decisions are made due to word-of-mouth, many via social media forums, so businesses are right to take it very seriously."
When it came to the most concerning risks for small business, only one of them, injury to staff or customers, is insurable. And insurance claims data shows that only one in ten small businesses had made a claim, compared to 57% of their larger counterparts.
"Sometimes small businesses don't claim because they don't realise they can, he said. "This in turn highlights the need for better communication between the insurer and the business owner."
The other key concern for small businesses is the ability to keep trading, immediately following a loss .They need to ask themselves what the impact would be if a client takes legal action against them, or if they suffer a total loss due to fire or flood.
A broker can negotiate on negotiate on behalf of the insured and to ensure speedy settlement in the event of a total loss, Gordon noted.
Concluding, he added that it was clear that there is an increasing alignment of key risks a mong small and large businesses and this would lead to greater collective action over time and the ability to effect change.
"That includes lobbying Government more effectively and taking other steps that can create the environment they need to grow their businesses and compete effectively," Gordon said.