SMEs adopting slew of strategies to cope with tough market conditions | Insurance Business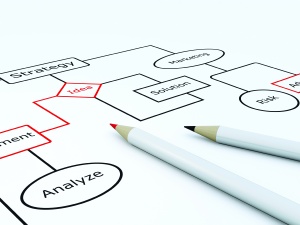 In the last 12 months SMEs in Australia have expanded their activity to target new customers in the domestic market and diversify their product range or services to cope with strong competition and sluggish consumer demand, according a
Zurich
survey which explores the challenges and aspirations of SMEs around the globe.
Zurich surveyed 3,293 SMEs in Australia, Brazil, Germany, Indonesia, Ireland, Italy, Mexico, Portugal, Spain, Switzerland, the United Arab Emirates and the United Kingdom.
It found that in the last 12 months, 29% of surveyed businesses in Australia expanded activity to target new customers in the domestic market and 20% diversified their product range or services.
However, 17% reduced staff numbers, 12% increased the employee headcount, 12% reduced wages, and 11% increased prices. Around 7% of those surveyed had invested in some kind of risk analysis and risk assessment over the last year. One in four carried out a comprehensive restructuring of the business.
Executive general manager – SME, Bobby Lehane, said the two most significant risks perceived by local Australian business for commercial operations include high competition and low demand/overstocking.
He said this correlates with concerns around buyer behaviour and highlights the challenges small businesses face in managing stock levels and the potential need for small business advice where more sophisticated 'just in time' style stock management is out of reach.
Other perceived key risks theft (burglary cover), the failure of partners and suppliers to deliver (business interruption insurance), damage to company vehicle (motor), natural catastrophe (property), legal and financial problems (liability and professional indemnity), customers or employees health and safety (liability and workers compensation) and fire.
All of these key risks have corresponding insurance solutions available as mitigation.
For small businesses with 0-9 employees, the failure of partners and suppliers to deliver is seen as particularly important. Additionally, property damage whether through catastrophes, fire or malicious damage, seems to be more important to smaller SMEs.
"These particular risks are consistent with the conundrum the insurance industry has long faced – why is take-up of business interruption insurance relatively low when it covers a risk perceived to be so important?" Lehane said.
Looking forward, the SME population in Australia highlighted the biggest opportunities for their business as new customer segments remain the stand out opportunity with 45% of respondents citing this as their biggest opportunity and nearly 24% specifically noting expansion into foreign markets. Cost and expense reduction excites 29% while 14% hold out for the acquisition of competitors.
Nearly 18% see new business technologies such as mobile and tablet based computing and new sales channels such as web-trading (16%) as an opportunity but only 6% see online fraud and other cyber-crime as a risk.
The survey can be downloaded
here
.