SMEs offer "significant opportunity" for brokers | Insurance Business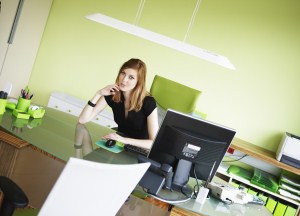 Insurance brokers face a major challenge in attracting the next generation of small business owners and the growing number of women-led companies, according to research by Suncorp broker-brand Vero.
Research into small and medium enterprises' (SME) perceptions of insurance brokers found women and young people were less likely to use a broker, preferring to shop around online.
Interviewing more than 800 SMEs, Vero found that up to 44% of 18-29 SME respondents used a broker, and 43% of women opted for an intermediary.
"Young people and women, in particular, are less likely to use a broker than men aged over 40," the report stated. "Women are less inclined to believe they are getting value for money and more willing to do it themselves to save money. They ultimately obtain their own insurance rather than using a broker."
Young SME decision-makers are used to transacting online and "need a good reason to do business by means other than the internet", it added.
Andrew Mair, executive general manager of distribution at Vero Insurance, said this "represents a market gap for brokers".
"Attracting this part of the SME market should be seen equally as a significant opportunity for brokers," he said. "The key question for brokers is how to convey their value proposition and remain relevant to younger business owners as this next generation of SMEs take over."
According to the 2013 Vero SME Insurance Index nationwide survey, price was still the single biggest reason clients gave for leaving their broker, with 37% suggesting the price rise was too high. Up to 23% said their insurance needs had changed. Only 9% of SMEs, in the current survey, attributed their departure to an unresponsive broker, and 8% to the broker understanding little about the client's business.
"For many SMEs, the cost of insurance will affect business strategies, impacting on which markets the business find profitable. For brokers this is an opportunity to work with clients to demonstrate the role of insurance costs in determining business strategies," Mair said.
With pressure on rates, Vero said major price rises could prompt SMEs to consider changing their broker (17%), alter the amount or type of cover they buy (43%) or push back on the broker (43%).
Mair added: "Brokers have a strong value proposition to deliver to SMEs and in their traditional market remain highly relevant to their customers. But they will need to look closely at how they can tap into this new breed of SMEs."
Despite the results, 72% of respondents had not changed their current broker over the past five years, demonstrating the stability of the broker/client relationship; and 61% still used the intermediary channel.
"The index clearly shows that for SMEs that have a broker relationship, brokers have a clear value proposition relevant to them," Mair said. "Time saving, expertise, personalised service and an understanding of a client's business are all highly relevant benefits for busy SMEs."
Respondents could select more than one answer per question.
To read the full report, click here.