Social media 'the new Yellow Pages' | Insurance Business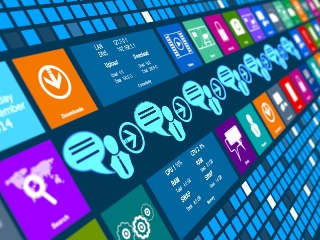 Social media is not to be dismissed as it is a key trust signal to current and potential clients, according to one expert.
Speaking at the DLA Piper 2016 Insurance Symposium held in Sydney last week, Dr
Amy Gibbs
, digital communications & content strategy manager at
ANZIIF
, warned that those dismissive of social media could miss out.
"When we think of social media and we think it is a bit trivial or a bit of fun and what the kids do, try not to think about it like that," Dr Gibbs said.
"Try to think about it in its bigger context.
"What I think it does, when we think about social media and the risks that social media may pose to our businesses is that we actually are not focused on the risk of not being on social media.
"To me, that is a far greater risk."
Dr Gibbs compared a lack of social media presence to one common business trait of the past that business owners would never have missed.
"The way I like to describe it is with the Yellow Pages," Dr Gibbs continued.
"There was a time when if you didn't have your company in that book, you weren't a real company. If someone gave you a business card and you couldn't find any evidence that they existed, you wouldn't trust them.
"Social media to me is exactly the same as that.
"The same way that you had to have a shop front or a telephone number, you have to have social media and you have to be active on it. You can't just block out your name and leave it dormant, because that is a trust signal too and it isn't a good one."
Gibbs highlight several disruptors which could impact the insurance industry, such as
Friendsurance
,
Lemonade
and Guevara, and singled out one major Australian player as a name to watch.
"I think
IAG
is a very interesting one to watch in terms of digital disruption," Dr Gibbs said.
"I think looking at what is going on in the Australian industry and the New Zealand industry, IAG is the one that seem to be actively changing their culture to go with what is coming.
"Obviously, they've had their restructure and
Peter Harmer
coming in as CEO and they have said they are focusing on customer led and data driven information.
"IAG Ventures has already done some quite interesting product work with
ShareCover for Airbnb
,
InsureLite for post-traumatic events in Queensland for those people who wouldn't normally be able to afford traditional insurance
and
InsuranceForThat which is an insurer by item product
so you can see that they are clearly experimenting and seeing what is happening.
"They've also been very vocal in terms of insurance products for things like the sharing economy and Uber and arguing that the Government needs to have a look at these things and get them going and actually make it so that we can securely provide products for people.
"Last week, they announced that they are setting up an investment fund to buy stakes in start-ups which I find fascinating. They will be focusing on disruptive technologies and it will allow them to keep in touch with innovation and what is happening with these tech start-ups and they can fit new business models and tap into them where they wish.
"So I think IAG is very interesting and probably will lead the way in terms of traditional insurance in Australia doing this."