'Soft' aviation market shows no sign of ending | Insurance Business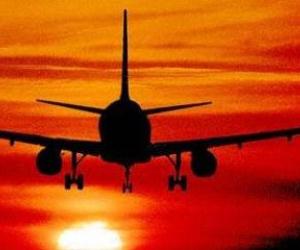 With the tragic loss of life over the past 12 months in the aviation industry, many experts believed that premiums would take double digit increases but this has not been the case thus far and the buyer's market could remain, according to one industry expert.
Steve Doyle, Willis Aerospace business development and sales director in London, explained the current market on the company website and says that the lack of premium rise is due to increased capital and capacity in the industry.
"Following the unfortunate and tragic losses that took place earlier on in the year, insurers were calling for significant premium increases as we approached the renewal season. Those increases have not materialised and many programs are now being placed with single digit premium increases.
"Well the underlying trend, excluding those unfortunate losses, has been of continued improvements in safety; losses are down, fatalities are down, excluding those non-operational catastrophe losses. But the primary driver why those increases haven't been achieved is capacity.
"There is significant excess capacity in the aviation insurance market and that has driven significant competition and has therefore depressed the level of increases that underwriters are able to achieve."
Doyle believes that for the aviation market to change, capital and capacity in the sector has to be reduced and a global economic recovery – which gives insurers and investors other options to exercise their capital – is the only way out of the current price cycle.
The question of when the aviation market will change has been asked for "many, many years" but Doyle said that in the coming year "there is every possibility that the conditions will remain similar and it will remain a buyer's market."
"To turn this market there will really need to be a withdrawal of capital and capacity from aviation.
"Aviation is a class that gives diversity to an insurers overall portfolio and therefore has attended to attract and retain capital and capacity in the sector which has benefited buyers.
"Until that sustained global economic recovery is achieved, it's likely that the aviation insurance market will remain a buyers' market and that market conditions will remain similar."