South Australian brokers in for 'major digital disruption' | Insurance Business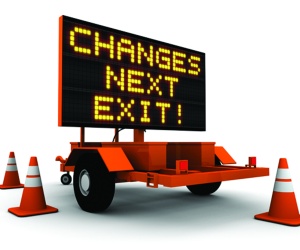 South Australian brokers will face the threat of major digital disruption over the next five years, according to a new report.
A report by
Deloitte
found that two-thirds of the state's businesses will face a significant change to their operations as a direct result of digital disruption over the next five years and almost a third of businesses in the state will feel these affects within the next three years. Deloitte digital partner Martin Read said this is a "sobering thought".
"Digital disruption is about a fast transformation of an existing way of life due to the advancement of digital technologies and South Australian businesses need to understand how to harness this disruption," he added.
The report
South Australia Digital Disruption: Digital opportunities
stressed that 'digital disruption' is a neutral term and "does not spell doom and gloom for existing businesses".
"If South Australia can harness digital disruption as a state, it will be able to reap significant economic benefits for all. However everyone needs to play their part," it read. "
Government
needs to develop a response, and drive policy to support business and industry groups to understand their position on the disruption map. Industry forums and groups need to understand how they can support their members; and each and every business needs to understand how to harness disruption for themselves."
According to the report, ICT and media, retail trade, finance, professional services, arts and recreation, real estate, accommodation and food services, construction and construction and wholesale trade will face the impact of digital disruption in the next three years, while education, health, transport and post, agriculture, recruitment and clearing, government services, utilities, mining and manufacturing will experience major change in four to ten years.
Digital disruption will not only affect the bottom-line of South Australia's economy, it warned, but will impact on the growth of jobs and the viability of small to medium sized enterprises: 64% of South Australians are employed in affected industries and 64% SMEs operate in affected industries.
According to another Deloitte report, commissioned by Google,
Connected Small and Medium Businesses
, many small businesses are using the internet to support business functions such as to communicate internally and to market or advertise. Of the 500 small businesses surveyed, only 16% of small businesses have a high level of digital engagement, typically using the internet for search engine optimisation and search engine marketing.
But Read said that small businesses with a high level of digital engagement are almost four times more likely to have increased their staff numbers than those with very low digital engagement.
"Our clients are telling us that their key challenge is to understand the impact and wider implications of digital disruption," he said. "The challenge for government is not just how it responds to digital disruption itself, but how it becomes a catalyst for change across the wider business community."
Deloitte detailed three initial responses South Australian businesses can implement to respond to digital disruption:
Developing a digital presence – making sure that you exploit the economic benefits of effectively managing a digital channel and social media profile effectively.
Recalibrating cost structures – making changes in terms of people, supply chain, and overheads to better control costs and compete with digitally sophisticated, low-cost competition
Replenishing revenue streams – building new sources of revenue across segments, geographies, and business models as legacy streams dry up in the wake of digital disruption.
To read the full report click
here
.