Sparke Helmore appoints two insurance partners | Insurance Business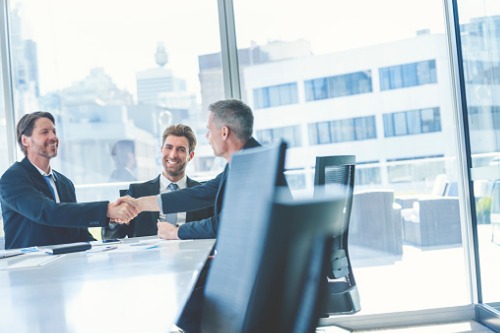 Sparke Helmore has promoted seven new partners, with two of them bolstering the Australian law firm's insurance practice.
Nick Giourgas and Emily McKeowen were appointed partners in Sparke Helmore's insurance statutory lines group and commercial insurance group, respectively.
Giourgas works predominantly in litigation and insurance, consulting with clients on South Australia's statutory insurance laws and advising them on state statutory class claims. Prior to joining Sparke Helmore in 2013, he served in an associate role with Minter Ellison.
McKeowen, meanwhile, is an experienced insurance litigation solicitor admitted in the Supreme Court of NSW and the High Court of Australia. She specialises in advising and acting for insurers, brokers, and corporations on a range of coverage and policy issues as well as defending personal injury liability and property damage claims. She joined Sparke Helmore in September 2016.
Also appointed as new partners were Helen Murray in the corporate and commercial group, Felicity Edwards in the workplace group, and Bernadette Rayment and Luke Woolley in the government group.
"We're proud to promote Helen, Felicity, Nick, Emily, Bernadette, and Luke to our growing partnership," said Phillip Salem, Sparke Helmore's national managing partner. "Their promotions attest to the quality of our people and we're very pleased these six exceptionally talented lawyers have joined the Sparkes partnership. The firm continues to have a well-defined strategic focus on growth, including through organic growth, and bringing such outstanding people up through the ranks is incredibly important in demonstrating the depth of opportunity that exists nationally — in every one of our nine offices."