"Speaking up can save someone's life" | Insurance Business Australia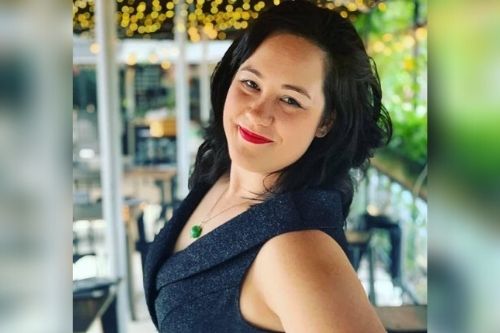 It looks like there's no place Jessie Fraher (pictured) would rather spend her working hours at than at Allianz Australia.
Speaking with Insurance Business, the internal account manager talked about the Allianz Pride network, which Fraher proudly referred to as "more than just an employee networking group" that is committed to celebrating diversity and furthering awareness of LGBTI+ issues.
"It's a community of advocates who actively promote inclusion in the workplace, celebrate days of significance, and constantly revise and update our policies to ensure they are as equitable and as inclusive as possible to help create an environment free from discrimination," said Fraher, who will soon wed her same-sex partner.
"The significance of the network is its visibility, transparency, and fierce commitment to change – it represents groups of people who have historically been unrepresented and silenced for far too long."
Among the things the network does is support the professional development of LGBTI+ employees at Allianz, an organisation that Fraher believes has driven significant improvement in gender equity and LGBTI+ inclusivity over recent years. Additionally, she highlighted that the insurer also recognises that there is always more work to be done on this front.
Fraher noted: "The focus on gender equity has seen women in senior Allianz leadership roles rise to 45%, equal access to parental leave and flexible work arrangements for both men and women, an increase in women being promoted into management-level positions, and a zero tolerance for sex-based harassment in the workplace.
"We also proudly support our employee network group, NEO (Network for Equity and Opportunity), to help drive our gender equity agenda, which encourages both men and women to advocate for positive change."
Personally, Fraher said she constantly challenges her family and friends to speak up if they encounter workplace behaviours that are inappropriate or unacceptable. "Speaking up is the right thing to do; speaking up can save someone's life," she stressed.
Speaking of family, there is one particular relative of Fraher's whose support has played a major role.
"My 82-year-old 'nana' is the matriarch of my family," shared Fraher. "A strong woman with an excellent work ethic, she worked as a nurse for all of her working life and now nurses my grandfather as he battles with dementia. When I was two years old, I was legally adopted by my grandparents, both of whom are very traditional and quite religious.
"As a result, I grew up in an environment where 'coming out' at 14 definitely wasn't normal. However, I never let that stop me from being me. I've always been proud of who I am. My nana, generations apart from me in age (but not energy!), accepts my partner, Kate, wholeheartedly, often calling her just to tell her she's her favourite Aussie (as myself and family are from New Zealand). She's so excited about us getting married."
For Fraher, her grandmother is testimony to the fact that even people raised in different times can be open-minded and tolerant, with the right information, an open heart and mind, and a little bit of empathy.
She asserted: "If I hadn't been raised by my nana, and if she wasn't such a strong presence in my life, I wouldn't be where I am today."
As for her professional family, Fraher had this to say: "I started working at Allianz in 2015, and I have never worked for a company or organisation that is as accepting and as inclusive as Allianz – they are continually creating a more inclusive workplace, culture, and safe environment for all their people."