Special team at icare assists workers with COVID-19 | Insurance Business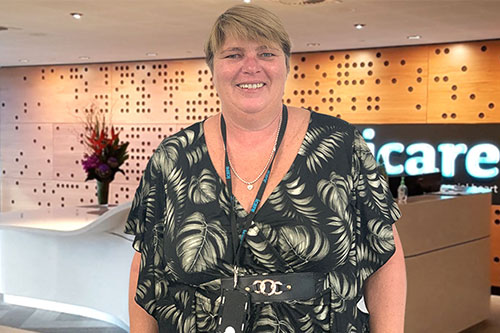 Workers' compensation insurer icare is assisting policyholders who have contracted COVID-19 through their work via a team of specialist case managers and legal experts.
"In the first couple of days Emily [McGuill] and I had one claim each but then there was a spike to around eight a day each," recalled icare case management specialist Terri Martin (pictured).
"This was when the government started the lockdown and the mandatory 14-day quarantine rules for overseas travellers came in to play. We were just not sure what was going to happen."
According to icare, the team had to adapt very quickly to what the company described as an ever-changing and volatile situation. Tracing clients' movements, for instance, was critical to ensure there was enough medical evidence to back up a claim.
The legal unit, meanwhile, worked with the case managers to ensure that technical legislation was relayed to clients in a language that was easy to understand.
"As time went on," said McGuill, "we began to see more psychological claims from people who had lost jobs or were worried about contracting COVID-19. We need to look at those to check if the employer has acted reasonably or whether the client has been diagnosed with a mental health issue.
"As the curve has flattened, we have seen the number of COVID-19 cases decline but psychological claims increase due to people's economic circumstances."
It's been announced that the team's work will continue into the foreseeable future or until there are no new coronavirus claims.