Specialist broker "just can't keep up" | Insurance Business Australia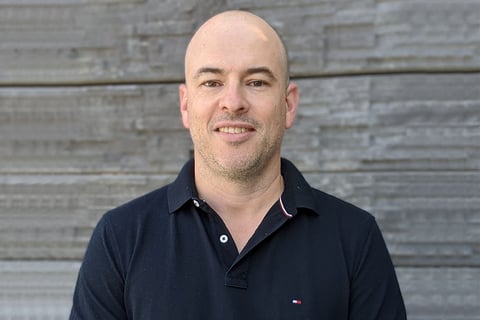 It looks like Albion-based specialist broker Trade Risk has a good problem to have – it's having to turn away new opportunities because there are just so many heading its way.
"We spent a lot less on advertising and marketing over the last 12 months compared to the previous 12 months, yet we seem to be getting more inquiries," said Trade Risk managing director Shane Moore (pictured), whose camp mainly caters to the likes of carpenters and electricians. "I think it's just that there's a lot of work around.
"Building approvals are at recent highs, plus there'd be a lot of that work from the bushfires and the floods. We don't really deal with property claims, so we don't see the side of it in terms of the shortage of tradies, but it's definitely been a busy 12 months for us in terms of the amount of new inquiries from those looking to insure their business."
In fact, this year alone – and we're only nearing the halfway mark – Trade Risk has already onboarded three new people, bringing Moore's staff count to 10, to "try and keep up" with the influx of potential new clients.
"We have a new broker, a new assistant broker, and an admin assistant," the MD told Insurance Business. "And we're still having to turn away new opportunities. We just can't keep up with the level of inquiry."
Right now, said Moore, high up on the agenda is ensuring that Trade Risk is fully up to speed and is running efficiently, particularly at this time of the year and given that the renewal process has become a lot more thorough and time-consuming.
Moore noted: "Now the insurers and underwriters are asking more questions and wanting more of a breakdown of exactly what the client's doing. They're not really satisfied anymore just to know that someone is an electrician, for example; they want to know what percentage is domestic, what percentage is commercial.
"They want to know so much more than what they previously wanted to know, and clients aren't used to being asked so many questions by us. Clients are saying to us, 'Why do you need to know so much? It was always a lot easier than this.'"
So how does a broker respond to that?
"We just keep it honest and try to explain to them that things have changed in the market," said the broking boss. "We don't say 'hardening market' because the clients don't understand or probably don't care what that means. But we explain to them that the insurers are now wanting more information than what they previously did and that it will help us to make sure that they're properly covered.
"The ones who really care about wanting to have their business properly insured, they might not like it that they have to spend more time with us but they'll do it because they trust us – that if we're asking it, we must need it for a reason. The ones who don't want to cooperate, maybe they're not the client for us anyway."
Moving forward, Moore's outlook is "very positive" as far as sustaining the growth at Trade Risk. Later this year, the business might look at further expanding its roster.
"I feel like we've gotten through the worst of it in terms of having to adapt some of our processes and the way we do things to suit the way that the market is now," said Moore, who describes the brokerage as "pretty healthy".