Specialist insurer keen to expand network to GI brokers | Insurance Business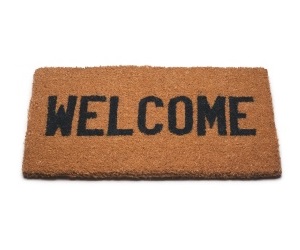 Major trade credit insurer Coface Australia Branch is keen to expand its network of business partners to general insurance brokers, which it believes could use its offering as an extra service to provide their customers and simultaneously boost their revenue.
Coface in the main works with specialist trade credit insurance brokers. However Paul McGahen, CEO of Coface Australia Branch, told
Insurance Business
that brokers operating in other spaces could benefit from it too.
"These brokers already have clients that could benefit from this product so it represents a new source of revenue in the case of the broker but also an extra value/service the broker can provide to their clients."
The company is on a mission to become the most attractive trade credit insurer worldwide and the Australian branch is also working on executing this strategy, using the group's three-pillar plan: innovation in trade credit insurance, industrialisation – or increasing operational efficiencies and providing a reliable customer service - and business development.
McGahen says these will ensure Coface produces innovative products, provides an "outstanding" customer service rendered to its broker-partners, and sees broker-partners successfully grow their business with the company.
Trade credit is still relatively unknown and is one of the least understood types of insurance in Australia, however McGahen explains that trade receivables are normally one of the biggest assets in a business' balance sheet.
"A large default by a buyer will severely impact the cashflow or even the solvency of a company."
McGahen says the insurer would also like to partner with brokers to educate businesses on the importance of trade credit as a risk management tool.
"We believe a better understanding of the benefits of trade credit insurance is important, as clients tend to view this product as an elective option rather than a mandatory purchase like motor insurance."
Last year the Coface Group rebranded the business, reflecting two years' work on its "substantial transformation", with the new tagline 'Coface for safer trade'.