Specialist insurer launches revamped broker service | Insurance Business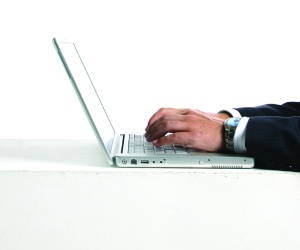 Award-winning specialist insurer NTI has launched a quicker and more efficient quote system which can deliver major fleet quotes to brokers in less than hour.
Underwriters servicing clients with 15 items of more will be able to create quotes in record time, freeing them up to spend more time on the underwriting process rather than data entry.
"It can give quotes to brokers much more quickly," said NTI general manager, sales & distribution Mike Edmonds. What used to take three to four hours to pull together a quote, can now be done in an under an hour and frees up the underwriter's time to take a closer look at the quote."
"We will see a lot quicker turnaround in some of our quotes. With some complex risks, it will take longer but we will be able to focus on our underwriting rather than entering information into an Excel spreadsheet. If an intermediary came to us and wanted four options on a specific policy, we can do that very quickly now."
The service is the result of 3,000 man hours over 18-months. The launch comes soon after NTI's double award win at the Australian Insurance Awards last month. NTI took home the award for Small/Medium General Insurance Company of the Year and Claims Service Provider of the Year.
Edmonds said the company was thrilled with the news, thanking the staff for their hard work but he added that despite competing in the same space as bigger insurers like Allianz, it did not believe it was a small player.
"We don't look at ourselves as a small insurer because we are a specialist in our space," he explained. "We are arguably the biggest specialist insurer in Australia and certainly in our market. We focus on what we are very good at."
One key focus of the company, Edmonds said, is innovation and the ability to be flexible with economic conditions. He referred to creating a special a static risk policy wording for its transport operator clients who struggled to use or sell their fleets during the drought.
"The transport industry is always subject to some change," he added. "They will be getting some rise in costs coming through with the lowering of the Australian dollar and increased legislation, which will be tough on some operations. We need to be aware of what that means for NTI and how we service our clients in the future."