Specialist underwriter outlines ambitious plans for 2014 | Insurance Business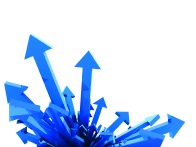 Mechanical and construction insurance specialist underwriter
MECON
Winsure has revealed possible plans to bring its property offering online in 2014 and has vowed to have a greater presence among brokers in the coming year.
MECON Winsure placed its construction offering online in 2005 and personal accident & health in June and both have taken off. Following on from their success, MECON Winsure CEO
Glenn Ross
told
Insurance Business
that the company would also consider placing property online next year, too.
"Our construction offering is in a highly developed state of evolution. We released the personal accident & health offering online this year – it's user friendly; it has increased that part of the business significantly. We are seeing much more business and quotes than ever before."
Ross said the company will also boost its presence in the market. "Brokers can expect a greater presence... we will make a more concerted marketing effort so they will see more of us."
The underwriter released a
contractual liability product
it released in October, which covers injury or damage an insured is responsible for under contract, and is not restricted to the construction industry or dependent upon any other policy. MECON Winsure plans to spend a great deal of time in 2014 visiting brokers and training them on the product, which is said to be a first of its kind.
"A lot of brokers want to talk to us about the contractual liability product. They want to know what it is and how the policy works. We will be training them on this in 2014. Having training sessions really helps as they can ask questions that will be immediately addressed. This product will be in a constant state of evolution to ensure it meets the needs of clients. We are constantly assessing it and looking at what our competitors are doing and how we can continue to improve."
2013 is the MECON's first year as a merged business with Winsure, which it merged with in July 2012.
Reflecting on the year, Ross conceded the integration of business had required "tremendous amount of work and effort" but added that the process was nearing completion. He praised staff for their hard work and stressed that the company was even more focussed on the future.
"We will continue to listen to broker feedback on our products and services and visiting them. It is usually by doing so that changes come about.
"The recipe we have been using works and we'll be spicing it up."