Specialist underwriting agency boosts operations with key hires | Insurance Business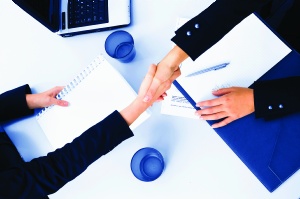 DUAL Australia
has signalled its intention to enhance its accident & health business with two key appointments.
Melanie Barrett has joined the company as national accident & health manager, and Hamish McDonald-Nye has been promoted to Southern region manager.
The two appointments will allow Clinton Evans to focus on supporting DUAL Asia Pacific in his role as COO, as DUAL continues to strengthen operations and infrastructure across Asia Pacific.
Barrett joins DUAL with 14 years' experience in the accident & health market, most recently at
Accident and Health International
where she worked for eight years. She also brings international experience to DUAL, having spent time working in the London accident & health market.
Damien Coates, CEO Asia Pacific, said: "Mel's skill set and experience is a welcome addition to the DUAL accident & health team. As we look to build upon DUAL's already strong accident & health capability and market presence, Melanie joining is a natural fit and will position us well for continued growth and expansion."
McDonald-Nye joined DUAL in 2012 as a senior underwriter and has become a pivotal member in the Southern team according to the business, taking on the role of Southern region financial lines manager last year. He brings to the team over 10 years broking experience managing both SME and corporate financial lines placements.
Damien Coates said of the promotion: "Hamish's background gives him a unique understanding of the needs of a broker, and we believe this skill will be invaluable in continuing to build our business in the Southern region."