Specialty insurer Ansvar announces senior appointments | Insurance Business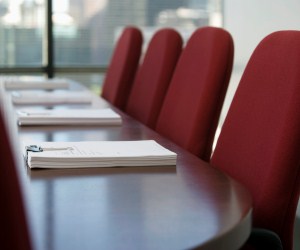 Ansvar
Insurance has announced the creation of two new senior roles for its business.
The specialty insurer has created the positons of national manager for northern strategic partners and business development underwriter for South Australia and the Northern Territory, which will be filled by John Leavey and Hannah Sparkes respectively.
The business also announced that Darren Fennessy will assume the role of casualty portfolio manager and Rani Edwards will join the business as business development underwriting manager in New South Wales.
Ian Ireland, general manager of business development for Ansvar Insurance, said that the moves come as the business looks to continue its growth in 2016.
"We have created these positions in recognition of the growth opportunities for Ansvar in these markets. John and Hannah bring a wealth of experience to our teams which will provide a huge benefit for Ansvar clients," Ireland said.
Leavey will be responsible for developing the business across the northern region for Ansvar's key businesses and previously worked as general manager, broking for Whitbread Insurance Brokers and national relationship manager – key accounts at
CGU
.
"I am excited to join Ansvar and bring my partnership experience to help grow existing broker relationships as well as build new partnerships at both the strategic and operational level," Leavey said.
Sparkes joins the business from
Chubb
where she served as senior marine underwriter as she noted that certain areas of the country offer great opportunities to Ansvar.
"South Australia and the Northern Territory provide great opportunities for Ansvar, I am thrilled to be in a position to develop new and build on existing customer relationships by providing innovative underwriting solutions in these markets," Sparkes said.
Fennessy, who has held management positions at Arch,
Suncorp
,
Vero
and SRS Underwriting, will be tasked with providing underwriting support for the casualty portfolio of the business.
Edwards, who previously worked for Lumley, will join the New South Wales branch of the business and look to help grow and develop the client base of the business.