Spider-Man director sues insurance broker | Insurance Business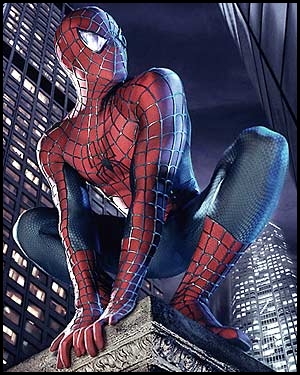 The director of the Spider-Man trilology, Sam Raimi, has reached an out-of-court settlement with an insurance broker who he claims overcharged him by around $72,000.
Raimi, who also directed the star-studded Oz the Great and the Powerful, sued Jerry Goldman and J.B Goldman Insurance in November for defrauding him out of $72,000 for unnecessary fees.
He alleged that Goldman sold him an excess of personal liability insurance, according to Hollywood Report.
It wasn't the first time Goldman had been sued by a celebrity. Forrest Gump star Tom Hanks and his wife Rita Wilson in 2011 took him to court on similar allegations.
Raimi, consequently, called in another broker to service his insurance needs.
The terms of his settlement have not been released.
Raimi isn't the first star to get into a legal scrap with an insurance company.
Time stands still for producer and stolen watch
Rapper and producer Timbaland sued his insurer when his claim for a stolen watch was rejected but he didn't bank on the insurer launching a countersuit.
Timbaland sued American Home Assurance Company for not paying a claim for his million dollar watch which was stolen.
He paid the insurer $50,000 to insure a string of luxury items including a diamond encrusted watch worth an estimated $1.8m, which was stolen in 2010.
But AHA smelt a rat and accused Timbaland of insurance fraud. The company launched a counter lawsuit earlier this year. It claimed that the watch is worth only $900,000. AHA also says it has been told various different versions of events by different people.
Popstar goes Gaga over rejected claim
Pop sensation Lady Gaga launched a legal battle against Lloyd's of London syndicates for failing to pay out after threats from Islamic extremists led to her concert being axed.
The management company and tour promoters launched a lawsuit in March because Lloyd's refused to honour the terrorism policies as laid out in the concert contract.
The Poker Face star cancelled a sold-out show in Indonesia last year because terrorists vowed to disrupt it.
Lloyd's vowed to challenge the action in court.
Star can't account for lost cash
It's not just insurance companies that have found themselves at the heart of a celebrity lawsuit.
R 'n' B sensation Rihanna last year sued her former accountants over mismanaging her money and failing to tell her that her 'Last Girl on Earth' tour was haemorrhaging money.
She also claims the accountants Berdon LLP took a 22% commission, which is more than average.
However Berdon hit back stating RiRis financial problems are entirely her fault, and claimed that the singer signed off on the commission payment.
It all went a bit quiet after that.
Photo source: Forever Geek