Stark warning for insurers failing to deploy SaaS | Insurance Business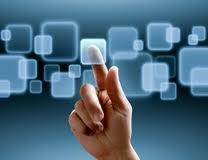 Half of insurers believe the use of software as a service (SaaS) will transform the industry within five years, according to studies conducted by global analyst house Ovum.
But Ovum principal insurance analyst Charles Juniper is urging the 'significant minority' of insurers who remain cautious of SaaS due to regulatory, risk and reliability reasons, that they must plan to adopt SaaS within the next 24 months.
"As SaaS becomes increasingly mainstream, all insurers must have a clearly defined and widely internally communicated strategy for SaaS and cloud," Juniper said.
"For the minority of insurers that do not have some level of SaaS strategy, it must become an urgent priority.
"They should not wait for the technology to mature further or for remaining issues to be completely resolved, as this delay will significantly reduce the benefits of adoption."
Ovum's studies have revealed that the use of SaaS in the global insurance industry is already significant with at least a third of all insurers fully deploying or trialling SaaS at present.
Juniper offered two further key recommendations for insurers to keep in mind as they begin their SaaS transformations, as well as adopting SaaS within the next 24 months.
"Insurers must focus on the transformative role SaaS can have on their organisation in the context of wider industry change," he said, adding that cost reduction was just one benefit of many.
"SaaS and cloud technology can play a critical role in supporting an insurer's overall business goals and in supporting its wider ambitions whether that includes new products and services, regional expansion or entering completely new sectors."
The other recommendation was to look to evolve IT groups towards a 'SaaS broker' model.
Juniper explains: "One of the consequences of SaaS adoption is that the IT function of many insurers will need to undergo significant change in their role and structure, and this is likely to give rise to some challenges in terms of change management.
"In reaction to this, the IT function of insurers needs to evolve towards assuming a 'broker' role, bringing together an insurer's wider business functions with relevant SaaS vendors – this change in role marks a distinct contrast to the more reactive stance of many IT groups currently."