Startling data gives insight into insurance market | Insurance Business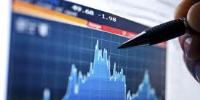 RACV has revealed some startling statistics that show that one Victorian rental property is maliciously damaged every day.
Throughout the 2013-2014 financial year, there were 396 malicious damage claims made in the state as the company detailed the importance of landlord insurance.
Landlords lodged some 423 claims for rental default with another 177 claims made for tenants leaving without notice.
In total, there were 2575 claims made through RACV Insurance in the year which represents a 10% increase compared with the previous year Paul Northey, RACV general manager of insurance, said as he revealed the biggest areas of claims.
"Storms accounted for the highest number of landlord insurance claims, with 611 storm claims lodged compared with 391 claims the previous year," Northey said.
"A large proportion of the claims were a result of the severe winds that left a trail of destruction when Melbourne recorded the strongest winds for nearly 30 years during the spring of 2013. It certainly shows the benefit of having appropriate insurance against emergencies."
While water damage claims increased by 21% over the year, Northey noted that there was some good news for landlords in the state.
"In some good news, overall landlord claims as a result of burglary declined 32 per cent," Northey said.
Northey said that the data helps to demonstrate the importance of landlord coverage and risk mitigation techniques that can be used before tenants move in.
"It demonstrates the importance of screening prospective tenants carefully by checking with referees and past property managers," Northey said.
"This is especially important as we see more and more people investing in property.
"In addition to tenants causing damage, landlords should also consider the cost of natural disasters, such as storms, floods and fires and how a lack of adequate insurance cover could seriously impact their investment return."