State Government to legalise Uber | Insurance Business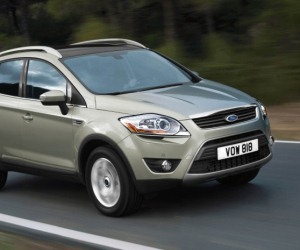 Ride sharing services are now legal throughout New South Wales following a major review of the State's taxi and transport system.
New South Wales
follows Canberra's lead
and has officially sanctioned the service as part of a review which will see more than 50 taxi and hire car regulations immediately repealed.
New South Wales Premier, Mike Baird, announced the news on his Facebook page saying that the decision to legalise ride sharing services was not an easy one.
"The digital revolution is disrupting and transforming the way business is done right across the world, and the taxi industry is a prime example," Baird said.
"The thing that has made the taxi/ride-share situation difficult to manage is that, unlike other businesses facing disruption (say, video stores facing disruption from Netflix) the government has sold and regulated taxi licence plates and has a responsibility to offer some protection for the mums and dads and investors who own these plates.
"At the same time, we believe in innovation and we want the best outcome for consumers.
"We are helping consumers to win through having more choice in how they travel and simultaneously being fair to taxi owners as they transition into the future."
Alongside the legalisation of ride sharing services, taxi licence plate owners will benefit from an adjustment package funded through government funding and a short-term levy on ride-sharing while the
Government
will establish a new regulator and commissioner to oversee the industry.
The insurance industry has praised the moves as a spokesperson for
IAG
, which offers cover for UberX drivers in New South Wales, Queensland, the ACT, South Australia, and Western Australia through its brands NRMA, SGIO and SGIC, told
Insurance Business
the move benefits the whole community.
"Our first priority is to protect our customers in a rapidly changing environment and that is why we already provide cover for people that use their car for UberX despite the regulatory uncertainty," the spokesperson said.
"We applaud the New South Wales Government decision to regulate ride-sharing, this will protect drivers and passengers and provide a level playing field for traditional transport providers."
The
Insurance Council of Australia
(ICA) said the decision from the New South Wales government gives clarity to insurers and drivers around their status and called on other states to follow suit.
"The NSW Government's decision to regulate ride-hailing services (also known as ride sharing) will provide greater certainty for insurers, drivers and passengers," the ICA said in a statement
"Greater regulatory certainty will enable insurers that are not already offering cover to ride-hail drivers to now respond to market forces by developing products that suit these drivers.
"However, drivers should still contact their insurer before offering ride-hail services and check if their policy is appropriate. Comprehensive motor insurance policies will not automatically cover them for the commercial use of their cars.
"Ride-hail services remain unlawful in most other states and territories. The ICA calls on other states and territories to review and clarify the legal status of the services."
In the Government response to The NSW Point to Point Transport Taskforce, laid out the terms Uber drivers will face to operate legally in the State.
"The new regulatory regime allows rideshare drivers to operate legally, provided they get a hire car driver authorisation and have a business registration for their car.
"The new model also focuses on customer and driver safety and will reduce red tape and costs for service providers. This will encourage new and innovative services that will better meet the needs of individual customers."
In a statement on its website, Uber praised the decision as a forward thinking move that will benefit drivers and the wider community.
"This important step forward is an incredible reflection of the way Sydneysiders have embraced ridesharing over the past 18 months," the statement said.
"We applaud the Government's leadership in listening to the people of New South Wales and embracing the future.
"Ridesharing is not only revolutionising the transportation status quo but also helping make Sydney a more economically vibrant, better connected and more sustainable city."