Steadfast 2014: Distrust trips up brokers | Insurance Business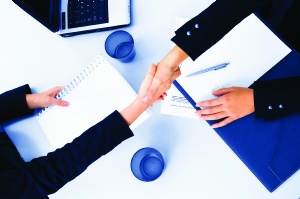 Distractions and a lack of trust are the two major factors affecting brokers' businesses, according to business relations expert and author David Penglase.
He told delegates at the Steadfast Convention yesterday that distractions or 'noises' around people such as competition and compliance, and trust – trusting in others and others trusting in brokers – can affect brokers' ability to obtain and retain customers.
"Science tells us that having levels of trust lead to an increase in relationships, revenue, productivity, client satisfaction, energy and employee engagement; and a reduction in stress levels, mistakes and excuses."
He introduced the 'trust model' in which he encouraged delegates to ask themselves "what is your intention for your client?"
"Unless we are clear on this, you can create unexpected promises and expectations."
Penglase urged brokers to be aware of what they can promise and what they can't promise as promises (expectations) lead to actions (habit), which leads to results (accountability).
Warning brokers of potential pitfalls, he said there are three "exit ramps" clients can take on the way in the relationship:
The initial contract exit ramp
"The intention of the client has changed. They are no longer worry about where they can get general insurance. They think about their buying experience. People have choice and they will exit at the first [sight] of distrust."
The decision point exit ramp
"Trying to close a sale is not what the client wants. They want advice and recommendations.They ask themselves: 'what could go wrong?' but they don't think these things if there is trust."
Penglase said after the sale, the client may doubt the decision they have made.
"They ask themselves: 'what have I done?' and if they have made a good decision, buying from you."
Concluding, he asked brokers to question whether they have processes in place to hold themselves accountable to their intentions and promises to their clients.
"Trust yourself," he added, "then you can trust others and they will trust you."