Steadfast 2014: Online insurance providers sell 'dubious products' | Insurance Business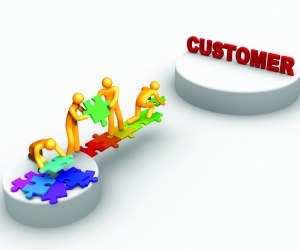 Online insurance providers may be selling a "cheap" and "dubious product" and brokers should concentrate on selling high-quality products with a high quality service.
Professional corporate trainer Toby Travanner says there are three main factors to a broker's value proposition – service, quality and price.
He told delegates at the Steadfast Convention yesterday that brokers should concentrate on achieving two out of three of the factors, and that it is rare that one manages all three.
"Think about the online proposition you are going in with. I can tell you that the online guys are going in with -it is cheap, with dubious quality and no service," he said. "What's your value proposition going to be? High quality, choosing the right insurance policy, excellent levels of understanding of your business and service and it may not be the cheapest in the marketplace but I would feel more comfortable that it is right for me."
Travanner said there are three areas in any organisational system – process, technology and people.
"We have the business domain, and we have the technological domain that supports it. We also have an external focus and an internal focus. Most businesses start with the business side and look at things internally. Organisations look at what they have and what they can do with it. They don't look at what the market needs, how it is changing and how it adjust themselves accordingly."
When looking internally, he explained, businesses examine their processes and infrastructure but somewhere along the line there needs to be technological processes in place to automate those business processes.
"For most companies something is missing – some sort of technology strategy," he said, but the business and technology domain, the external and the internal must all interlink."
'The point of discontinuity'
Travanner warned brokers to be aware of the 'point of discontinuity'. He used Blackberry as an example, explaining that at one point Blackberry was at the forefront of mobile technology but failed to have a substantial app store, and so fell behind.
"If you don't notice the point of discontinuity, you can lose out on business. If you jump ahead of the curve, you stand to gain an advantage."