Steadfast 2015: Price focus could lead to serious issues | Insurance Business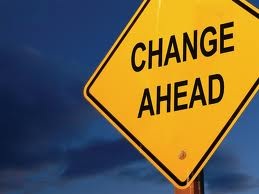 An insurance industry expert has warned that brokers could face a tumultuous future if they do not adapt to trends developing in the market and focus solely on pricing.
Professor Allan Manning, a leading voice in the insurance industry, said: "If we don't show what our value proposition is and cost remains our sole determinant, we will not have a place in the future".
Manning warned that expecting the status quo to stay that way was folly, and that if brokers focus on price more than service, they could face a tough time in years to come.
"Are things going to stay the same? I don't think they will. I think that's a silly thing to say, it is going to change and brokers could go the way of travel agents.
"If you think about travel agents, there are very few of them but there are still some left.
"Newspaper classified ads, employment agencies and bookstores have all been massively changed by the internet and just selling on price is not the way to go for those industries."
Manning warned about the creeping interests of Google in the insurance industry, following the launch of its price comparison site in the United States, calling the web giant and other outside disruptors "huge game-changers".
Manning gave a blueprint for Google's actions and warned that the firm will not remain in the personal space for long.
"They start with motor, then move to house and then they move into small business," Manning warned. "It is going to be a game-changer, we've just got to accept and Amazon are doing the same."
Focusing on direct insurers, Manning noted that sellers can undercut brokers by some 30% which makes focusing on price a redundant exercise.
"Direct insurers can easily sell their policies 30% lower than they can through an intermediary, so I don't know how a broker is going to ever compete against a direct player if clients want to buy cheapest, then they are not going to buy it through a broker."
Manning advised that brokers need to be more proactive in shifting the price focus when clients are searching for cheaper options.
"I often get told by brokers that clients only come to them and focus on price all the time. I keep saying that it is our job as the broker to make them thirsty… you've got to explain to them that it is not about price, it's about protection."
Manning advised that brokers should look to add value to their propositions through better risk and claims management alongside their broker offerings, and by differentiating their offerings.
"Don't just think about what you've been doing today but how can you expand what you do. I genuinely believe that insurance brokers now should be the outsource risk managers for their clients."