Steadfast completes hub as new equity partner reveals plans | Insurance Business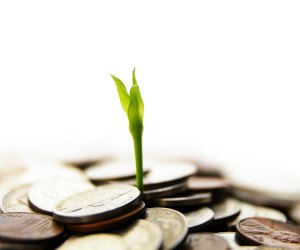 NM Insurance
(
Nautilus Marine
) has revealed plans to further grow its motorcycle business in Australia over the next six months, after entering into a deal
where Steadfast purchased a 70% stake in the business.
This comes as
Steadfast
Group revealed it has completed its Tasmanian hub, which consists of ANCA Insurance Brokers (previously 44% owned) and Saunders Higgins (previously 100% owned).
NM Insurance has a joint venture relationship with Yamaha Motor Australia spanning several years. In October, the two companies worked together to secure a local account, and using its relationship with the motorocycle giant, NM will be heavily focused on growth its motorcyle business over the next six months.
NM Insurance CEO
Lyndon Turner
told
Insurance Business
: "We have a key alliance with Yamaha Australia which will assist our distribution and growth. We have seen strong growth in that sector in the last six months and will be widening the distribution for that product line in next six months.
"The growth strategy in the short term is bedding down the new motorcycle program for Australia and also refining product lines in the marine space, both pleasure craft and the marine trade business.
"In the long term will come from strategic development meetings we have in the middle of the year as we generally do once the financial year is over.
"We are strong provider, through distribution networks, of leisure assets and hold many years marine experience so that is probably where that angle will be. It comes down to making sure all stakeholders are making a return on their investment."
Turner said even with Steadfast as an equity parnter, the company would continue to remain independent and forge ahead with its growth strategy.
"We will still remain independent as a brand and have separate office locations but we will just have a different shareholder in partnership with us," he said.
He added it is too soon to comment on how much support NM Insurance will be required from Steadfast. NM Insurance has a strong back office system and Steadfast's own resources will complement and enhance it, he explained.
"Steadfast are well known for their size and strength in the Australian insurance market and that will only complement our 55+ staff and our size in our niche leisure products," he added. "We have been a strategic partner with the group for many years and they saw interest in us in our distribution and product suite across Australia and New Zealand, and for Steadfast to work with us and take the business to the next phase of its life."
Looking to the future, Turner added: "We have a strong business and certainly. The executive team and the equity partners are very buoyant about the future for NM Insurance. We are nine years young and we've had strong growth over those nine years and we expect it continue over the next nine years and well passed that point."