Steadfast eyes up authorised representatives in acquisition drive | Insurance Business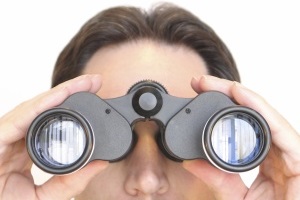 Broker network Steadfast is considering adding authorised representatives to its portfolio, managing director and CEO
Robert Kelly
told
Insurance Business
.
In a media briefing yesterday after the release of the network's half year results, Kelly said the group has its eye on expanding its underwriting agencies portfolio as well as acquiring brokerages. In a separate interview that day, Kelly added the group would also consider buying authorised representatives.
"We see authorised representatives as a worthwhile method of distributing our products and we are always evaluating opportunities," he explained.
As reported by
Insurance Business
yesterday, the network has started
putting together broking 'hubs' in Perth and another in Brisbane
. Insurance Broking Queensland and Northern City Insurance Brokers have formed the first hub in Brisbane; and E.D'A Insurance Services and
Centrewest Insurance Brokers
have formed the Perth hub.
The Melbourne and Sydney hubs are complete and the network is working to complete their integration.
"If something else comes along and we think it culturally fits, we will put them into the [Melbourne and Sydney] hubs," Kelly said.
He added: "We have some opportunities in South Australia, and we consider South Australia and the Northern Territory to be one zone."
During the media briefing, Kelly said the network's "pathway between now and FY14 would be exclusively in underwriting agencies" and brokers.
"There are some opportunities in the underwriting agencies space that we have great experience in. We are very interested in anything that is niche, is being run well, that we understand and that we have had lots to do with."
Kelly said the network had witnessed brokers keen to be tied up with businesses that Steadfast already has a stake in. However, he stressed that the company was not "frightened of walking away from a deal if it doesn't suit" the network and admitted rejecting three acquisitions in the last three to four months.
Asked about the broking outlook for FY14, Kelly revealed that the network is looking at the retail sector.
"We are not in [the retail sector] that sector but we are looking at it in terms of saying: 'Is there an opportunity for brokers to play in that area?' and we are evaluating that at the moment."