Steadfast leader reveals soft market tips | Insurance Business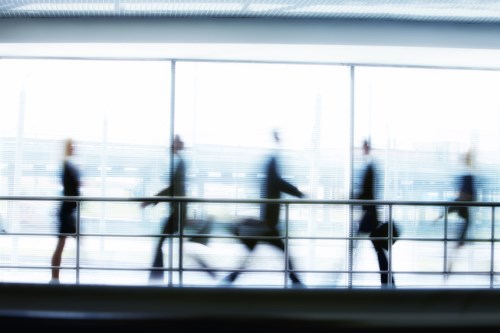 The ongoing soft market across the insurance industry has been a cause for concern for many but the leader of the largest broker network in Australia has said that the tougher conditions create opportunities for brokers to grow their businesses.
With organic gross written premium growth up by 1.5% at Steadfast over the past year,
Robert Kelly
, managing director and CEO of the company, told
Insurance Business
that opportunity can find brokers even in a tough market.
"In a tough market, opportunities come your way," Kelly said.
"As much as you have to defend your book, there is actually a whole range of brokers out there who don't market their products, don't go to market and so that creates opportunities for aggressive brokers.
Kelly says this is a good time for brokers to grow organically by attacking businesses.
"A lot of these guys go back to people they quoted three years ago and say 'hey, you know how we quoted your business, we would love to have another go because we think we have got a specific deal that might suit you,' and probably 50% of consumers will go 'yes, I'll do that' and probably 50% of those will move," he said.
As one of the busiest firms in the insurance industry from a M&A perspective, Kelly added that Steadfast will "without a doubt" continue its activity in the M&A space.
"We are continually looking," Kelly said. "We have an M&A team of five here that are continually looking and continually going through it.
"We are continually in the process of doing due diligence and we don't normally tend to have to source that out too much. People come to us all the time. Sometimes the deal we can do and other times we get right through due diligence and go no, not us."
Stephen Humphrys, chief financial officer of Steadfast, told
Insurance Business
that the results announced yesterday highlight the "resilience of brokers".
"I am really pleased that the bottom line number is moving in the right direction in such a competitive environment as the past year has been," Humphrys said.
"It really shows you the potential for the good times."
Kelly expects the soft market to continue for some time and said that it is important for brokers to become "generalists", in order to seek out more new business.
"In a small population, you have to be a generalist because if you decide if you are only going to do specie insurance well, there is [virtually no] specie insurance in Australia so specie has to become part of what you do; you have to be able to turn your hand to most parts of insurance."
Related stories:
Steadfast announces 45% profit boost
CEO of Steadfast signs on for another three years