Steadfast names brokerages in next 'hub' merger | Insurance Business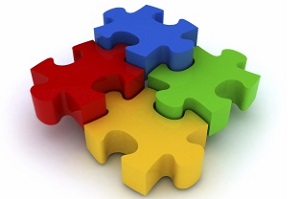 Insurance Business can exclusively reveal the three Steadfast brokerages in Melbourne that will merge before Christmas to form the group's next 'hub'.
GWS Network Insurance Brokers, Mastermann Insurance Brokers and Gallivan Magee & Associates will become the second Steadfast hub.
This follows on from the NSW hub which is comprises of Finn Foster, Indemnity Corp, Wagland Salter & Associates and DMA Insurance Brokers.
Steadfast CEO and MD Robert Kelly told Insurance Business the hub would start with three brokerages but there are "lots of opportunities in Melbourne and we have lots of equity positions in Melbourne".
"Once we formulate and put forward what we are going to do there, I'm sure some of the others will like what we have done and perhaps want to go through it," he added.
Details of the third hub have not yet been disclosed but Kelly said all three hubs will be complete by 31 December. Unlike the merged NSW brokerages, the Melbourne hub will not be called IRS Steadfast, with the group is currently working on the Victoria hub name.
He added: "We don't want to lose the equity that the members have built up but it would not make sense to trade all the businesses under one name. Because we are maintaining the operators and the people working there, we would do this delicately. There is no ego involved in it for us. It's all about what is the best thing for the brokerages."
Steadfast is due to release its post-2013 strategy towards the end of this month, at which time it plans to reveal more about its hubbing plans and any potential acquisition plans for next year.
.