Steadfast on Calliden acquisition: 'No plans to rebrand' | Insurance Business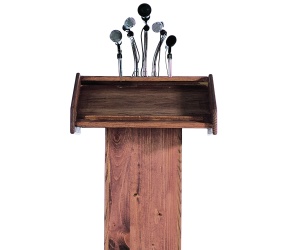 Steadfast has no plans to rebrand the eight
Calliden
agency businesses it will keep after selling Calliden's general insurance operations and the Business Package and Middle Market Agencies portfolios to Munich Re Group.
As reported yesterday,
Steadfast is to buy Calliden Group
via a scheme implementation deed. On completion of the scheme, it will sell Calliden Insurance Limited, and the Business Package and Middle Market Agencies portfolios to Munich Re. Munich Re's subsidiary Great Lakes Australia already underwrites the portfolios.
Munich Re, which has been a Calliden reinsurance partner since 2005, will also acquire related operating infrastructure from Calliden Agency Services Limited which will "advance GLA's business package and commercial insurance product distribution".
Steadfast will keep the remaining agencies which are ARGIS Farmpack, Builders' Warranty, Calliden, Home, Dawesmotor,
IUA
business interruption, Mansions and Accident and Health and 50% of
QUS
strata. The deal is expected to be completed by the end of December. The total value of the deal is $105.4m.
Peter Shaw, general manager of Great Lakes Australia
Insurance Business
that the deal strengthens GLA's commitment to Australia and New Zealand. GLA has supported Calliden's managing general agency since 2012 and Munich Re has been Calliden's reinsurance partner since 2005.
"We are building on the established relationships from Munich Re's existing partnership with Calliden, plus this will give GLA an excellent front-line insurance infrastructure and expertise," Shaw explained. "This will enable GLA's product offering to expand. The connection with Steadfast is another exciting opportunity to foster business development with a leading broker network."
Steadfast CEO and managing director
Robert Kelly
said yesterday the group has no plans to rebrand the Calliden agencies it will acquire.
"The agencies are pretty strong brands on their own. We are pretty happy with the fact they have goodwill in the market and how well they deliver their products. We try not to rebrand unless there is a specific reason to do that."
Kelly said it made sense for MHA to acquire the insurer and the two agency businesses as the broker network does not want to underwrite risk.
"It is appropriate them for [Munich Re] to manage the business pack underwriting agency as it's a risk-taking underwriting agency, and [so is] the middle market agencies. It all fits into Munich Re's business. There was no value in us operating those. It is better for Munich Re, in our view, to continue to run them.
"They are picking up all the underwriting risk. We have said repeatedly that we don't want to [associate with] underwriting risk. We have no exposure to underwriting other than managing the capital of the underwriting agencies."
Kelly said Steadfast "will have the opportunity to use those [Munich Re] underwriting agencies".
Asked how the deal came to fruition, Kelly said that Steadfast had approached Calliden.
"They have done an incredible job of building the agency up over the last few years. They were looking to get out of direct underwriting. We went to them with the opportunity [and said] we think distribution is [should be linked with] agencies and we think agencies are better owned by distribution.
"At the time we went to them and discussed it, we had the support of [Munich Re] in terms of what we may or may not like to do with the underwriting side. It is like any deal. When you start getting into market you start looking [at what is out there]. People may not be interested in selling but they have to look at the opportunities presented. The opportunities presented to them suited our board and theirs."
This comes as Steadfast reported a pro-forma (actual) revenue of $173.4m for the FY14, a net profit after tax of $32.4m, and a net profit after tax and before amortisation of $41.2m. Gross written premium, excluding the fire service levy, placed by the Steadfast network brokers (excluding underwriting agencies) in FY14 amounted to $4.1bn, a 4.7% increase on FY13. The network said the growth in GWP was despite a small decline in premium rates of 0.7% which was more than offset by volume increases and new brokers joining the network.
Turning to the outlook, Steadfast is forecasting cash EPS to increase 10% to 13% year-on-year.
Click
here to read Calliden'sresults
.
See Friday's newsletter for our interview with Nick Kirk on the Steadfast deal.