Steadfast reveals acquisition war chest | Insurance Business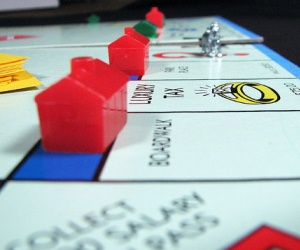 Steadfast has revealed that it has set aside $110 million for acquisitions across the group as it looks to build on its solid, FY15 performance.
The results,
announced yesterday
, saw the company continue its growth through acquisition as key purchases helped the company post bumper numbers.
Robert Kelly
, managing director and CEO of Steadfast, told
Insurance Business
that the company have set aside $110 million as they look to find other suitable companies to fall under the Steadfast umbrella.
"We've got $110 million capacity for acquisitions and we are always looking for that opportunity to come," Kelly said.
"We have an M&A team that is in-situ and works all the time. It's not like we are looking to cease doing that, we are looking to continue and maintain that and we are always looking and always under evaluation from that point of view.
"We are there, we are looking and we are open to opportunity and we are very keen to do due diligence, we are not shy to do it, and we are always keen to turnaround and reject any opportunities that don't fit the criteria of revenue and cultural fit."
Kelly was quick to stress that the company will continue its measured approach to acquisitions as it the company looks for the right fit for its business.
"If we get an opportunity to do business with somebody and we are not aligned with what they want to do or them with us, or they don't want to be in bed with us then we don't want to be involved," Kelly continued.
Kelly noted that while acquisitions had seen the bigger part of the FY15 growth of the company, existing Steadfast brokers also proved their worth in a tough year for the insurance industry.
"We've got some really, really good brokers out there that are aggressive and know how to take opportunistic approaches to low markets.
"I think the resilience of the underlying businesses during times of downturn in premiums and the ability to sustain profits is very heartening," Kelly said of the result.
With soft market conditions continuing to affect the global and local industry, Kelly noted that while independent brokers may be under pressure, they will continue to be a key part of the industry.
"They survive," Kelly said of impact of a soft market on smaller players.
"The flexibility of the smaller broker is that they can take less money, they can not employ extra staff and they are very resilient in how they go about doing their business."