STOP PRESS: Cluster group continues double digit growth | Insurance Business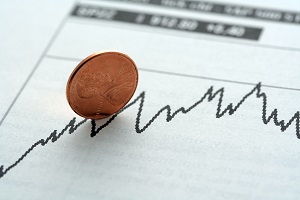 Austbrokers Holdings has today announced after-tax net profits of $41.2m – a 61% increase on last year.
The group will pay a final dividend of 24.5 cents per share fully franked, payable on 24 October 2013. This brings the dividend for the 2013 financial year to a total of 35.5 cents per share. Adjusted after-tax profit – which excludes fair value adjustments, after tax profits on sale of portfolios, interests in associates and controlled entities, contingent consideration adjustments and an income tax credit – totalled $32.1m.
"This has been a very successful year for Austbrokers," said Austbrokers CEO Mark Searles. "I am really pleased that we have delivered double digit growth in the current economic environment."
Austbrokers has had a busy year, making $40m worth of acquisitions over the last six months. However, the timing of these acquisitions meant they contributed little to the overall profit, with the bulk of benefits expected to come in the next financial year.
Searles attributed the group's success to its 'owner–driver' operating model, which enables businesses in the network to partner with Austbrokers for mutual success harnessing the centrally provided support services, infrastructure and business expertise. He signalled that investment in infrastructure would continue, especially IT support, automation of broking processes, further development of iClose, business intelligence reporting and marketing.
"Going forward we will continue investing in our strategic growth initiatives. Acquisitions will continue to be a core part of our growth strategy alongside organic growth and support for broker growth at a local level," added Searles. "Austagencies will continue its growth strategy through product development and strategic acquisitions. We will see continued growth and development through our partnership with Hunter for premium funding."