Storm claims top $200 million | Insurance Business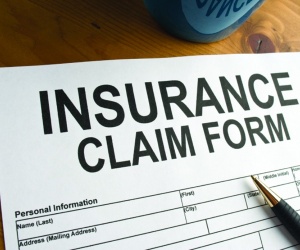 Insurance Council of Australia
has estimated that insurance losses for the freak hail storm that hit Brisbane late last week have hit $201 million.
In a statement, the ICA announced that as of 10am on Monday 1
st
December, 39,677 claims had been lodged by property and motor vehicle owners affected by the storm with 10, 863 home and contents claims and 28, 814 for vehicle claims.
ICA CEO Rob Whelan has said that the industry response to Thursday's hailstorm had focused on fast-tracking claims and arranging property and motor vehicle assessments as quickly as possible.
"The priority of all insurers has been to ensure claims are processed quickly and assessors are available.
"Assessment teams began being deployed on Friday, and worked throughout the weekend on prioritised claims, addressing those with the most acute needs first.
"Insurers are also examining hail and water damage to motor vehicles, and some insurers are organising mass assessments to fast-track the inspection process and provide peace of mind to car owners."
A Mass Assessment Centre has been set up in Fairfield to deal with thousands of vehicles damaged during the storm.
According to reports from
Yahoo.com.au,
Suncorp
has received more than 13, 000 claims in the wake of the storm with more than half of those for cars damaged by hail which reached 8cm in diameter.
With 900 vehicles expected to pass through the centre each day, the centre is the largest motor recovery and repair response in Queensland history.
Melissa Cronin, spokesperson for Suncorp, said the insurer was using its experience from previous weather systems to ensure Brisbane residents have claims handled as quickly as possible.
"There have been a number of significant weather events over the past five years, and we've honed our response to provide the best service to our customers.
"We can, and have, mobilised large teams within a matter of hours to boost contact centres and to start the assessment process.
"As Brisbane residents can appreciate, the enormity of last Thursday's storm is really starting to hit – we have thousands of customers we are trying to assist at the moment, and we're doing the best job we can in the quickest possible time.
"There will be some delays, either when trying to lodge a claim or waiting for an assessment and repair, and we ask Brisbane residents to be patient."
The number of the ICA's disaster hotline is
1800 734 621
.