Stormy seas ahead for uninsured cruise-goers – study | Insurance Business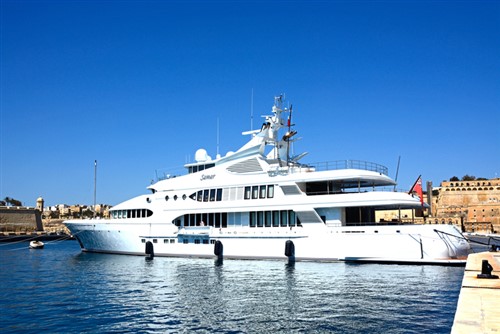 New research has found that half of Australian cruise-goers are leaving themselves vulnerable to exorbitant bills by failing to understand the importance of travel insurance.
The finding coincides with new data showing that by 2020, the number of Australians set to take cruises will top two million – more than double the figure in 2015.
Search and compare product listings for Travel Insurance from specialty market providers here
The study, commissioned by www.understandinsurance.com.au and smartraveller.gov.au, found that despite the popularity of cruises, 48% of recent travellers embarked not knowing if they were adequately insured for their cruise, or for the countries they were visiting.
The research also revealed that while on board, many cruise-goers mistakenly thought that their medical bills would be picked up by Medicare or their private health insurer. Nearly a third also incorrectly assumed that the government would cover for the costs should there be a need to medically evacuate them from the ship; while more than a third believed travel insurance was less important for cruises because cruise ships have doctors onboard.
"Unfortunately, 53% of cruise ship passengers and cruise intenders in the next two years believe they can rely on medical care on board their ship, and that if they fall critically ill the Australian government will pay for their care and their evacuation back home. That is not the case," Understand Insurance spokesman
Campbell Fuller
said. "Medical treatment, hospital stays, and medical evacuations back home can cost hundreds of thousands of dollars."
Meanwhile, 70% of cruise-goers were found to be exposing themselves to significant risk because they believed it was less likely that they would lose their luggage than on a flight, or that their trip would be cancelled or delayed.
Most at risk from these misconceptions were young adults, with 61% of those aged 18 to 24 and 71% of those aged 25 to 29 found to have travelled on their last cruise without adequate insurance. All respondents aged 18-24 wrongly believed cruise cover was standard in travel insurance policies.
"When cruise passengers book their trip, they should make sure they buy travel insurance that covers them for their cruise, and for all destinations they intend to go," Fuller said. "Travellers who have pre-existing medical conditions should also let their insurer know beforehand."
Related stories:
ICA, fire services warn against bushfire underinsurance
ICA tackles underinsurance with CoreLogic