Strata Community Insurance announces trio of changes | Insurance Business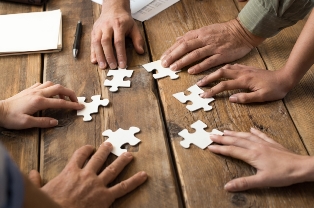 Strata Community Insurance (SCI) has welcomed a trio of new staff members to its business in a bid to strengthen its offering across the country.
The headline move will see Helen Auricht join the business as South Australia/Northern Territory state manager on 4 Arpil from
Ansvar
.
Auricht, who worked for Guardian Insurance Brokers and Aon before joining Ansvar, will help develop the SCI business as it continues to grow, Paul Keating, managing director of SCI said.
"With over 20 years' experience in the insurance industry, Helen is well placed to lead the SCI team in South Australia as we move our business into its post start-up phase and work towards cementing our place in the niche strata insurance sector," Keating said.
The business also announced that Adam Fuller has been appointed underwriting manager and will be based in Victoria, whilst Jodie Richardson will take on the same role for the business in Queensland.
Keating said that the trio of additions highlights the aims of the business as it looks to develop and grow across Australia.
"The appointment of Helen, Adam and Jodi to support our South Australian, Victorian and Queensland insurance brokers places us in an ideal position going forward.
"They bring to the table a wealth of experience in both residential and commercial strata insurance" Keating continued.