Strong first half growth despite terrorism fears | Insurance Business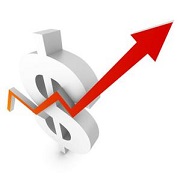 Cover-More Group Ltd has announced strong, double digit revenue and earnings growth despite its major market experiencing a slow-down in the first half.
The specialist, integrated travel insurance, medical assistance and employee assistance provider today reported net revenue growth of 10.7%, EBITDA growth of 15.6% and NPATA growth of 20.7% in the first half of FY2015.
The profit after income tax increased to AU$11.867 million during the six months ended 31 December 2014 which was put down to a combination of organic growth, effective cost management, lower finance costs and the impact of the IPO and acquisitions in the prior period.
Group CEO Peter Edwards said the group had performed strongly, which was pleasing given the current trading environment.
"With outbound travel demand softening in the first half due to falling consumer sentiment in our major market, Australia, and the appreciation of the US dollar, these are very pleasing results."
He said: "This underlines the growing resilience of our business model, the increasing diversification of our revenue streams and the potency of our ability to deliver unique benefits to our retail agency partners.
"It also reaffirms the importance of our commitment to the growing Asian markets, particularly in India and China, the future powerhouses of the region."
Edwards listed a range of moves and investments intended to decrease dependence on any one country or distribution channel.
Moreover, the investments in India and China were expected to provide a platform for the company's future with both markets expected to continue their high rates of growth.
Operational highlights included:
The new partnership with New Zealand's largest general insurer – IAG – which commenced last month;
Extending its leadership in agency channel by securing helloworld as its exclusive travel insurance partner; launching websites in China and the UK;
Securing a partnership with MAS Wings in Malaysia to provide travel insurance distribution
Its Indian business being awarded Best Travel Insurance Provider by the Travel Agents Association of India for the fourth year running plus entering into a new agreement with an alternate underwriter in India
Completed integration of operational platforms within the medical assistance division producing measurable efficiency improvements, with EBITDA growth of division being 20.0%.
These were hoped to stand the company in good stead over the coming half, for which the outlook was not great.
"Cover-More's primary market of Australia is expected to continue to see lower levels of outbound leisure departures in the second half of FY15, arising from a lower propensity to travel due to weaker consumer sentiment and a lower Australian dollar.
"Across the wider markets, recent terrorism and airline events also appear to have adversely impacted travel decisions," Edwards said.
New account acquisitions and a healthy customers acquisition pipeline in place would also help.
The company also welcomed a new group chief financial officer, Mark Steinberg. John Murphy, who took on the dual roles of CFO and COO through 2014, will now shift his entire focus to running global insurance operations.
As flagged at the AGM, Michael Alscher will retire as chairman effective today and is replaced by Louis Carroll, an existing board member.
Alscher will remain as a non-executive director of Cover-More until 30 April 2015 to ensure an appropriate handover.
The board declared an interim dividend of 3.2 cents per share fully franked and a special dividend of 1.8 cents per share fully franked.
This brings the total dividends declared to 12.2 cents per share (fully franked) over the last twelve months and represents a fully franked yield of 6.4% on the 2015 volume weighted average share price, or 6.1% on the listed share price.
Inclusive of franking credits, this represents a total cash return to investors of 17.4 cents or a gross yield of 9.1% on the listed issue price for the last 12 months of trading.