Study reveals drones disaster benefits | Insurance Business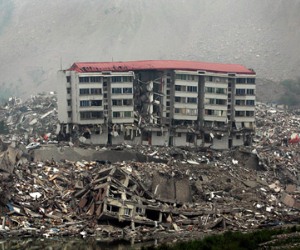 Zurich
has released the findings of a landmark study which demonstrates how useful drone technology can be in all levels of the disaster cycle.
The study, conducted by the North American office of the insurer and the Red Cross, found that the speed which drones can respond in the wake of a disaster could help increase the likelihood of finding and helping survivors.
Entitled
Drones for Disaster Response and Relief Operations
, the report notes that the use of drones will be one of the best tools used in the wake of future disasters.
"Aerial drones are one of the most promising and powerful new technologies to improve disaster response and relief operations. Drones naturally complement traditional manned relief operations by helping to ensure that operations can be conducted safer, faster, and more efficiently," the report notes.
"When a disaster occurs, drones may be used to provide relief workers with better situational awareness, locate survivors amidst the rubble, perform structural analysis of damaged infrastructure, deliver needed supplies and equipment, evacuate casualties, and help extinguish fires—among many other potential applications."
It is not only after disaster has struck that drones are beneficial as the report found that the technology could be used to map out areas of land and aid risk assessment.
"In advance of an emergency, drones are able to assist with risk assessment, mapping, and planning.
"When individuals, businesses, and communities are able to understand and manage risks and plan effectively, they reduce overall damage and losses. Rebuilding and recovery are then able to begin more quickly and ultimately strengthening the resiliency of communities."
The report recommended the global regulators need to formulate drone strategies as soon as possible if the true benefits of the technology are to be felt.
"The potential benefits that can come from collecting aerial data from drones in relief efforts warrant swift action on the part of regulators to create a sensible framework of rules that allow both the public and private sectors to get airborne."
Dan Riordan, CEO of global corporate in North America for Zurich, said the study will allow insurance companies to better plan for their future disaster responses.
"With Zurich's experience and role in redevelopment after events such as Hurricane Katrina and Superstorm Sandy, we know the importance of recovery and building resilient communities," Riordan said.
"For Zurich and other insurance companies, we see drones playing a key role during those first critical hours and days following disasters."