Success in broking comes down to simple formula | Insurance Business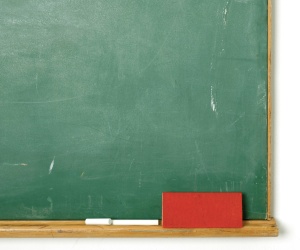 Experience, coupled with mentoring and coaching, plus accredited qualifications are key to brokers maintaining a work life balance and a successful career.
This equation - E (MC) + AQ = WLB - has been developed by former broker, and NIBA technical and training manager Emilie Webster.
"The number of years of experience is irrelevant," she told NIBA Convention delegates yesterday. "It is the accomplishments in various roles […] were you able to have hands-on experience or [were you] just a clog in big wheel?
Experience demonstrates the work ethic you have."
Webster says experience also includes volunteering to do tasks that are outside one's responsibilities and comfort zone.
"Take the decision to take every opportunity no matter how insignificant it may seem. It's a skill that may help you with that next opportunity that knocks on your door."
Webster said even if one fails, it is a learning experience that will help them further down the line. She added: "If you do fail, you need to take responsibility for it and learn from it. The sun will still come up tomorrow."
Networking is also key to building experience: "It may seem daunting at first but networking is a must in our industry."
Webster also pointed to the importance of young brokers to have a mentor – someone who has a personal interest in their mentee – as well as a coach – someone who has an agenda to work on a skill/behaviour of the person they are coaching.
Turning to the accredited qualifications, she said: "Accredited qualifications will be worth their weight in gold in the future."
Brokers will have to do the "hard yards" on accredited qualifications if they want to be a part of the future of broking and choose their own career path and progression, Webster explained. But she warned: "Having a minimum qualification will not be enough. You need to start thinking about moving up the ranks. Having an accredited qualification is important if you want to be considered for management roles."
Soft skills are extremely important too, Webster continued, explaining that brokers need to have interpersonal skills, time management, public speaking and presentation skills.
Finally and as an aside, she explained, brokers need to have the "X factor", which is passion.
"It is not something you can fake. You can see it in [the broker's] eyes and body language."