Suncorp announces 'Australian-first' product launch | Insurance Business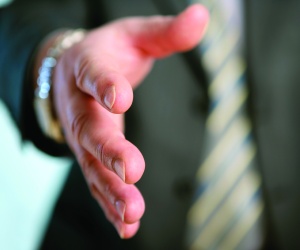 Suncorp
has announced the launch of an innovative new product said to be a first for the Australian industry.
Teaming up with Good Shepherd Microfinance, the company has launched Essentials by AAI, a low cost product designed to help Australian on low incomes.
The product will allow customers to mix and match cover for contents and car insurance with premiums starting as low as $4-per-week and payment methods ranging from fortnightly direct debit and payment via Centrepay.
Mark Milliner, CEO of Suncorp Personal Insurance, said that working with the not-for-profit Good Shepherd will help insurance reach those who need it most.
"Working with Good Shepherd Microfinance has helped us to better understand the needs of those doing it tough. We've found that traditional insurance is often too expensive for them, and in many cases the level of cover is simply too high," Milliner said.
"Our research shows that this market just wants cover for essentials like their second hand car and whitegoods. We have worked with financial counsellors, Legal Aid, the Financial Ombudsman Service, researchers and consumer representatives who have helped us to design a product to do just that.
"We're really excited to be able to offer this first-of-its kind product which enables people on low incomes to accumulate and use assets with a much needed financial safety net.
"It's a great example of working with others in the community to create something that addresses the issues of financial exclusion in this country."
Good Shepherd Microfinance CEO, Adam Mooney, said that the product is an important step for those on low incomes as it gives them the backing of insurance designed with their needs in mind.
"Without insurance, it's not possible to use everyday essentials, such as a car, with the peace of mind that comes with knowing you are protected if bad luck strikes," Mooney said.
"Our experience with financial programs for people on low incomes shows just how easy it is to slip into hardship after a financial shock such as the loss of a family asset which can be expensive to replace.
"Insurance is important in enabling our clients to build assets and some wealth, however small, to act as a buffer against financial hardship and to build resilience."
Mooney backed the program to become an economic enabler for customers and backed the Suncorp partnership moving forward.
"Insurance supports people to become economically mobile," Mooney stressed.
"We know that Essentials by AAI will have a positive impact on the lives of people who have previously been excluded from insurance products due to barriers like affordability or suitability.
"We've enjoyed working alongside Suncorp through this partnership to co-create something very positive that will be sustainable for both the client, the program and the partners."