Suncorp CEO unveils industry challenges for 2013 | Insurance Business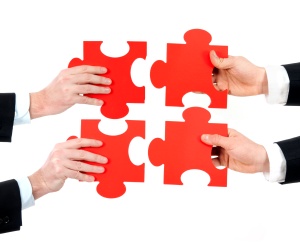 The insurance giant's commercial insurance CEO outlines the challenges for the year ahead, covering the economic issues, competition, people, distribution and underinsurance.
This is what Suncorp's Anthony Day had to say about the challenges facing the commercial insurance industry this year:
ECONOMIC
"While weather conditions look benign compared to past years – although adverse weather events can never been discounted - the economic outlook for 2013 still remains stormy for the commercial insurance industry and the industry in general.
Consequently, the major focus – and challenge – in 2013 for the insurance industry is investment markets and the domestic and global economies, with the drop in bond yields in recent years putting unavoidable upward pressure on insurance premiums.
This is especially evident with long tail products and particularly pronounced for the personal injury classes of Compulsory Third Party (CTP) and Workers Compensation.
Not only is the bond market a challenge for the industry, it presents considerable challenges to regulators of personal injury schemes, especially when containing the cost of living is a priority for governments. The balancing act for governments and insurers is becoming a real issue in ensuring personal injury schemes are viable and sustainable.
It is important to act before the market is distorted to the extent that every time an insurer writes a CTP policy they're losing money. Clearly that would be unsustainable and industry must continue to have dialogue with governments to find an appropriate solution.
There are very early signs the world economies are slowly recovering and, with the US due to introduce a raft of legislated tax increases and spending cuts early in 2013, there seems to be a glimmer of hope on the global horizon - an important factor in the health of the local industry.
Domestically, the continued economic outlook is on the lower side of the long term trend, most notably the impact on asset values, turnovers driven by lower consumer confidence, high net savings and the very high Australian dollar.
From a commercial insurance perspective, the subdued economy has put pressure on SMEs in particular and having adequate insurance coverage is equally under pressure, with underinsurance a real threat for small businesses
To counter the poor investment market, commercial insurers are likely to be looking to ways to reduce their costs through simplifying their businesses and, at the same time, reviewing premium levels."
COMPETITION
"The Australian commercial insurance industry faces increased competition in the next few years, particularly in specialised market niches, with Lloyd's and like syndicates looking to the more benign Australian market in response to unhealthy markets elsewhere.
There is also growing competition through vertical integration with reinsurers moving to insurance and brokers acquiring agencies.
Increased capacity generally will remain a large factor in a competitive market and possibly exacerbated by new entrants. The counter to this is the need for acceptable returns following a number of poor years and the economic environment's impacts.
Suncorp remains committed to its expertise in risk selection and pricing and will not be swayed by any irrational pricing in the market."
PEOPLE
"A challenge facing the industry is rewarding and retaining specialist skilled staff. Previously specialist achievers were rewarded by promotion to managerial roles. Some are not comfortable in such roles and insurers may find they are losing skilled specialists who are bogged down in administrative managerial duties.
The industry needs to move away from the traditional promotional pathway and look to rewarding such staff in a more meaningful way."
DISTRIBUTION
"Commercial insurers will need to ensure in 2013 and onwards they have the ability to match their channel focus to the preferences of their customers, be it direct or through intermediaries, such as brokers and authorised representatives.
Technology will increasingly play a role in the distribution of commercial insurance products to customers in 2013. This will depend on the customer. Some are 'shopping around' online, particularly smaller SMEs, while others require specialised needs and will continue to turn to brokers to help them.
Brokers should not ignore technology, including social media, to attract customers. Likewise, brokers should ensure they use technology in conjunction with insurers to make it easier and faster to deliver the end product.
There remains the challenge of commercial insurance becoming commoditised. However, brokers should not see this as a threat but as a reason for their existence. The broker has an opportunity to explain the need for tailored insurance to suit the need of the customer – not one size fits all.
The impact of the bond market and the global economic climate should also been seen by brokers as an opportunity to explain how this impacts on the customer's insurance and ensure they provide the customer with appropriate cost-effective cover within a subdued economy."
UNDERINSURANCE
"Despite renewed efforts by the industry and the impact of previous weather catastrophes SMEs continue to be underinsured, through ignorance of the risks and covers; denial ('It won't happen to me'); or economic pressures. Recent research shows many small businesses believe they are adequately insured, until disaster strikes and realise too late their business may not recover.
Brokers and the industry as a whole must continue to play a key role in ensuring customers are adequately insured and understand how insurance is an integral part of their day-to-day business."
CONCLUSION
"While the industry faces a number of challenges it is well placed to respond and grow in 2013.
Its resilience has been clearly demonstrated after the major catastrophes in recent years. It has shown its ability to quickly recover from adversity and surge forward.
2013 gives the insurance industry the opportunity to build on the many lessons it learnt from the various cyclones, flooding and earthquakes - to be there for its customers.
2013 should be the 'Year of the Customer' where the commercial insurance industry can clearly focus on ensuring it provides its customers and the community with a variety of products and services tailored to their needs."
---