Suncorp Commercial Insurance leader praises results | Insurance Business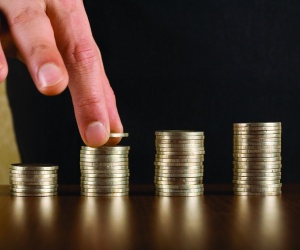 The leader of commercial insurance at
Suncorp
has praised the Group
result which was announced yesterday
.
Anthony Day
, CEO of CI at the major insurer, noted that the Group result represented a strong performance overall but the growth of the company in the commercial space underlined the importance of the sector to the announced net profit after tax of $1.1 billion.
"Even after excluding reserve releases, investments and natural hazards, CI's result is still excellent and above the prior period," Day said of the contribution of his business.
"We continue to be a significant contributor to the Suncorp Group's General Insurance underlying ITR target of 'meet or beat 12%'."
Day praised the sharper focus of the commercial business at the insurer as a disciplined approach to business has seen aspects of the company flourish in a trying environment.
"The areas we chose to focus on are providing us with real achievements and above-market growth in a fragmented, competitive landscape," Day said.
"Our strategy has been setting us up to grow in the right market. It's working; we have great momentum."
Day noted that the record high broker satisfaction scores that the insurer received over the previous year show the importance that Suncorp places on relationships within the industry.
"Our customer first culture is translating into record-high broker relationship scores and excellent customer experience.
"This validates the work we have been doing to strengthen relationship with our brokers. We will continue to target better experiences for brokers and our customers,"
"We have got the structure, systems and process in place but, ultimately, it comes down to people.
"Our people are clearly enjoying their work, with enablement and engagement scores across all divisions within CI now exceeding the global high-performing norms.
"We continue to invest heavily in our people to prepare our business for the future," Day continued.