Suncorp finalises 75% of Debbie-related claims | Insurance Business Australia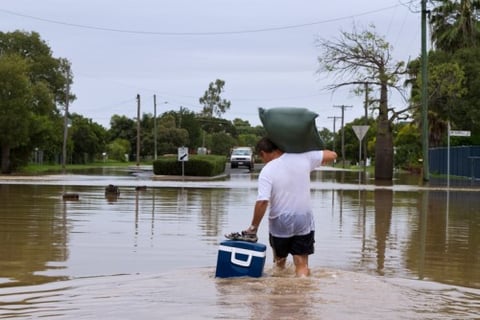 More than six months after 'monster' Cyclone Debbie battered Queensland and NSW, Brisbane-based
Suncorp
is yet to finalise a quarter of the claims it logged in the aftermath of the catastrophe.
Suncorp has closed three-quarters of the almost 20,000 claims it received in the wake of the storm that devastated a widespread area in March. Of the total claims, home claims numbered 16,146; commercial property, 1,383; motor, 1,812; and commercial motor, 83, as of Sept. 24.
Search and compare insurance product listings against a Natural Disaster from specialty market providers here
"It typically takes up to 12 months to resolve all claims following such a large and severe weather event," said Suncorp insurance boss
Anthony Day
. "Cyclone Debbie was one of the most powerful storm systems in the past decade. It impacted communities stretched across more than 1,000 kilometres in two states."
Day said the company was able to resolve claims faster than in previous major cyclones, including Yasi and Marcia, because of its improved systems and processes.
"Despite the scale of this weather event, Suncorp's claims team has resolved an average of 80 claims per day over the past six months," he said. "Approximately 4,000 home repair jobs are completed and another 1,500 are currently underway. More than 11,500 customers have also received cash settlements to replace their contents or manage their own repairs. Suncorp is also working with more than 350 local tradies which will be a real boost the local economy."
According to the
Insurance Council of Australia
, insurers saw claims pour in from an area three times larger than the UK, and that of the 68,848 claims logged, valued at $1.473 billion, more than 75% were finalised.
Related stories:
ICA: More than 75% of Debbie-related claims now closed
Market loss due to Cyclone Debbie estimated at $1,658m