Suncorp in merger talks – report | Insurance Business Australia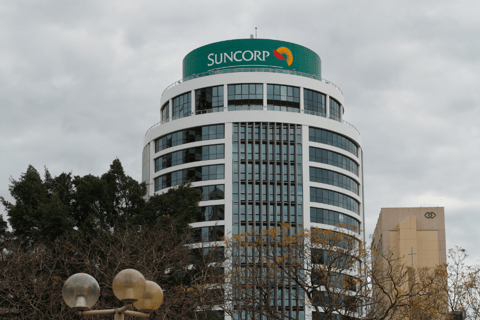 Suncorp has reportedly held talks with Bendigo and Adelaide Banks about merging their banking businesses.
The news comes after it was reported in November that Suncorp was reviving plans to spin off its banking business, according to The Australian. Suncorp announced Monday that it is reviewing strategic alternatives related to its banking operations, as it does "from time to time" for all of its businesses.
Suncorp and Bendigo and Adelaide Bank were in talks about a deal in 2018, and Suncorp's board revisits a plan for a possible sale or demerger of the bank each May, sources told The Australian.
In 2018, Suncorp reportedly offered to buy Bendigo at a 21% premium to its market price – an offer that was refused.
Suncorp investors have pushed for some time for the company to unload its banking business and capitalise on the strong rerating it would receive as a pure-play insurer, The Australian reported.
Suncorp generates most of its income through its insurance business, but the company says that its banking operation provides a defensive aspect to the business.
Banks have a return on equity of about 8% – which is not expected to increase for regionals – while insurers have a return on equity of about 12% to 14%.
Suncorp head Steve Johnston has reportedly been keen on a deal with Bendigo and Adelaide Bank since he was Suncorp's chief financial officer, The Australian reported. However, when promoted to CEO in 2019, Johnston signalled that the strategy was for the bank to be retained.
Any merger is expected to involve Bendigo and Adelaide chair Jacqueline Hey as the chair of the merged bank, while Christine McLoughlin would remain chair of Suncorp's insurance business.
While some market watchers believe an acquisition or merger of Suncorp's banking arm makes more sense for Bank of Queensland, that bank is reportedly not working on a plan, The Australian reported. The Queensland government might look askance at such a merger, which could lead to major job cuts.