Suncorp inducted into the Queensland Business Leaders Hall of Fame | Insurance Business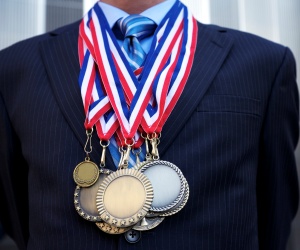 A major Australian insurer has joined the ranks of iconic business identities and organisations during a gala dinner at the Brisbane Convention and Exhibition Centre last week.
Suncorp
has been inducted into the Queensland Business Leaders Hall of Fame, along with 5 other organisations and leaders, by the governor of Queensland, The Honourable Paul de Jersey AC.
"Suncorp this year celebrates 100 years of proudly serving Queenslanders, so I'm delighted we can mark this great honour alongside such an important milestone in our history," said
Michael Cameron
, Suncorp CEO and managing director.
"Over the past century, Suncorp has grown to become Queensland's largest company and one of the largest financial services providers in Australia and New Zealand. Our Queensland heritage is critical, as is our commitment to creating value for our customers."
"We are thrilled to join the ranks of some of the most influential figures and businesses in Queensland and Australia's history."
Peter Little, QUT's deputy vice-chancellor (corporate programs and partnerships), was on the Hall of Fame's governing committee which chose this year's inductees. He commented on Suncorp's induction:
"Suncorp and its fellow business leaders inducted in 2016 have demonstrated the innovation, heart, and resilience that are typical Queensland traits."
"Their extraordinary stories of enterprise have helped shape the development of this great state and they will forever be valued and remembered."
The Queensland Business Leaders Hall of Fame, now on its eighth year, is a joint initiative between the QUT Business School, State Library of Queensland, and Queensland Library Foundation.
Related Stories:
Winning insurers for the 2016 Customer Satisfaction Awards announced
2016 Australian Insurance Industry Awards finalists announced
Major insurer has ratings affirmed