Suncorp sponsors inaugural LGBTIQ+ event | Insurance Business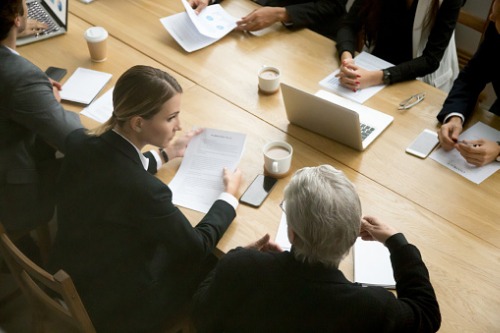 Insurer Suncorp has sponsored the inaugural Here on Purpose event, a professional networking evening for the LGBTIQ+ community.
Here on Purpose, founded by Suncorp staffer, Jessica Claire, is a not-for-profit community project that aims to support the LGBTIQ+'s corporate community, creating a safe space for working professionals to express themselves and network with other like-minded individuals.
Read more: "More work to do" in the insurance industry on diversity policies – Inga Beale
The event saw an all-star panel discuss what it means to "lead authentically," the challenges each have faced, and why it's important to represent the LGBTIQ+ community across all facets of life. The evening also included an informal networking session, where participants shared their own experiences and connected with peers, over drinks and nibbles.
The panel consisted of RACQ Director Elizabeth Jameson, five-time Olympian Natalie Cook, Australian Labor Senator Nita Green, Maverick Big Brother contestant Dave Graham, and Melbourne FAICD director Andrew Donovan. MJ Bellotti, Suncorp's EGM of corporate affairs was chair and host for the evening.
"Here on Purpose has been a dream of mine I've hoped to realise for over a decade now," Claire said. "Having worked in the corporate world most of my professional career, I noticed a distinct lack of representation on what it meant to be part of the LGBTIQ+ community in the workplace, and how to bring my whole self to work. These events intend to empower, cultivate and express purpose-driven leadership in the community, and I can't wait to see where the success of this first ever event takes us."