Suncorp-QUT tie-up to drive the future of automated vehicles | Insurance Business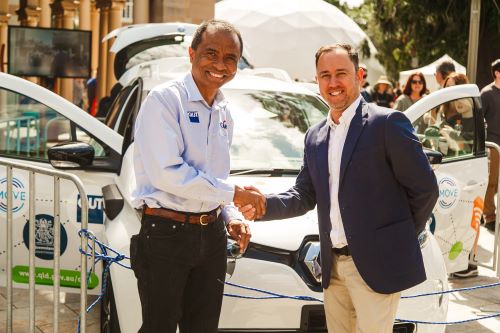 Insurer Suncorp and Queensland University of Technology (QUT) have teamed up to help put Queensland in the driver's seat for the future of automated vehicles.
The Suncorp and QUT tie-up is part of the Queensland Department of Transport and Main Roads and iMove Cooperative Research Centre's Cooperative and Highly Automated Driving (CHAD) pilot, launched last week.
Read more: Four key steps to prepare for driverless cars
Joshua Kelland, Suncorp's executive manager for consumer products, said the trial will help generate data-driven insights, which will enable the company to adapt and evolve its digital insurance solutions to meet the emerging needs of our customers.
"Technology is changing every part of our lives, and we are excited to be working with QUT and its CHAD Pilot partners to understand what this means for Queensland motorists," Kelland said. "As the insurer of the test vehicle, we will be building on our 100-year history of protecting what matters for Queenslanders, while also playing a key role in enabling the future of mobility in our home state."
He continued: "Consumers are already becoming increasingly comfortable with new ways of travelling, from ride sharing to electric scooters, so it is very exciting to be involved in the next evolution. Everyday, our people witness the impact road trauma has on our customers and communities, which is why we are backing this research to ensure [that] when autonomous vehicles are introduced, our roads will be safer."
"QUT is conducting evidence-based research to inform governments and private sectors about the safety benefits of new intelligent transport technology," said Andry Rakotonirainy, director of CARRS-Q. "This collaboration will use Suncorp's market expertise to convey new research findings in automated vehicle applications to the public."