Super funds slammed for 'exploiting' members | Insurance Business Australia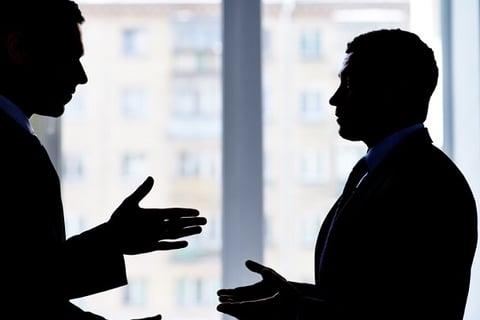 Australia's trillion-dollar superannuation sector has been hit with a trust deficit resulting from poor financial advice, delays, and insurance claims handling, as well as its "exploitation" of fund members for profits.
That was the tongue-lashing issued by ASIC chairman James Shipton during the Financial Services Council annual summit in Melbourne, ahead of the fifth round of hearings for the banking royal commission that will zone in on superannuation.
"To be blunt, there has been too much focus in many parts of the superannuation sector on exploiting opportunities to make money from Australians instead of focusing on the responsibilities that come from being the custodians of other people's money," Shipton said in The Sydney Morning Herald report. "This must change."
Shipton said fund members were exploited due to the general public's disengagement with the sector, adding that the funds made it "unreasonably difficult" for consumers to drop their insurance cover.
To regain Australians' trust in the superannuation system, the ASIC chair said the sector must stop poor financial advice about super, delays, and insurance claims handling – "behaviour that leads to unacceptably poor member outcomes in super."
Shipton also hit out at super funds for being defensive when asked to reveal what they had invested in – an "indefensible" act considering that the sector is the custodian of "other people's money."
Shipton also criticised the sector for its "unacceptable" dealings with ASIC, which he suggested included tardy reporting of significant breaches to the regulator. He said four years was the average time between a company internally identifying it had breached its financial-services licence and that company informing ASIC.
"There is an urgent need for investment in systems, procedures, and policies that better and more quickly identify emerging conduct and systemic issues so that they can not only be reported to us more quickly, but so that they can be resolved more quickly," Shipton said.
He said in the past year, there had been a 30% rise in breach reporting by financial-services groups.
Shipton also urged leaders of financial-services groups to address the conflicts of interest, including remuneration, which have led to poor customer outcomes, the report said.
"There has been reluctance, and, oftentimes, resistance to addressing conflicts, especially those embedded in remuneration – even when ASIC has pointed them out," Shipton said. "Addressing conflicts of interests requires attention from the most senior leaders in finance. There must be greater senior management attention to conduct issues that lead to poor consumer outcomes."
Kelly O'Dwyer, minister for Financial Services and Revenue, addressed the conference via a pre-recorded video, urging them to use the royal commission to "to separate the behaviours which should not have occurred in the first place, and a new post-commission era where trust is regained and maintained," SMH reported.
Related stories:
ASIC expands its enforcement powers
Expert responds to ASIC professionalism concerns