Supermarket giant sharpens pencil on insurance | Insurance Business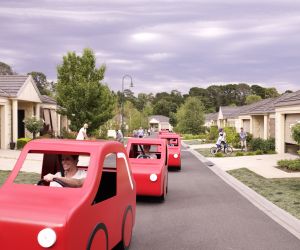 Coles has launched a further salvo in the supermarket price wars which is liable to upset insurance brokers as much as competing food giants.
The supermarket moved into offering car insurance from parent group Wesfarmers under its own Coles' brand two years ago but announced overnight it would introduce a price beating guarantee for drivers aged 30 and over who switched their comprehensive car insurance policy to Coles Car Insurance
Coles General Manager of Strategy and Financial Services Richard Wormald says the group believes car insurance is too costly and it encourages consumers to shop around, including with Coles, for a cheaper policy.
Reflecting the group's retailing background Wormald says that Coles Insurance lines have "an ever-increasing reputation for providing quality products that cost less".
The Coles car insurance policies sit alongside a suite of home insurance policies also available from the supermarket chain as well as those under the wider Wesfarmers branding which includes broking group OAMPS.
To coincide with the introduction of the price beat guarantee, Coles has launched marketing campaign in New South Wales and Victoria across TV, radio, print and digital.