Surfer insurance against shark attacks an industry first | Insurance Business Australia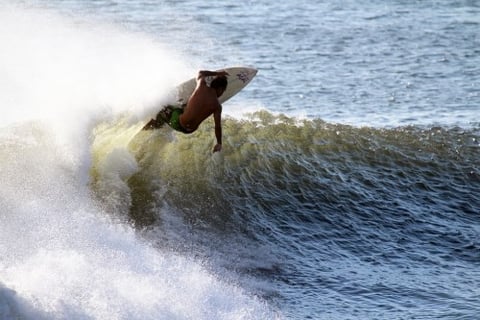 A Newport surfing club and a Mona Vale insurance company have joined forces to offer a scheme in which surfers (or their next of kin) could claim up to $50,000 lump sum pay-out in the event of a shark-related injury or death.
Newport surfing club 1 Love Surfing founder Benny Bradley said the scheme – run via Carriers Insurance Brokers – will help give surfers more "peace of mind" while they're in the water.
The policy, believed to be an industry first in Australia, covers a range of circumstances which lead to death or injury for surfers and costs $130 per annum for members.
Bradley said surfers' worrying about their increasing risk of shark attacks was one of the main drivers behind the initiative.
"I think everybody who surfs is always kind of thinking about sharks. It's just having that peace of mind… it makes a big difference," he said.