Survey launched to track experiences of women in insurance | Insurance Business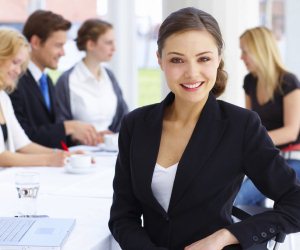 The Australian and New Zealand Institute of Insurance and Finance (
ANZIIF
) has launched a survey that aims to detail the experience of women in the insurance industry, in what they describe as an Australian first.
The survey has been put together by the Women's Council of ANZIIF and aims to take a detailed look at the insurance industry and the women that play a part in it.
Kerrie Challenor, Deputy Chair of the Women's Council and RBI Commercial Portfolio, Pricing and Underwriting Manager at IAG, said of the new survey:
"This is a topical subject and over the last few years there have been other surveys to gain the views of women in business and the challenges they face. However, they have been more generic and not specific to the insurance industry.
"Our members told us that the industry needs to understand their issues in more depth."
In a release to mark the launch of the survey, ANZIIF asked: Women in insurance, have you ever:
1. Had to work harder than a male counterpart to prove yourself?
2. Earnt less than a male colleague in the same job?
3. Been expected to take minutes because of your gender and not your role?
Challenor noted the affect that the Women's Council has had on the insurance industry and how the survey will help ANZIIF to better understand the issues facing women in insurance.
"The Women's Council was set up to promote engagement and the exchange of knowledge and expertise between women across the industry.
"Through this survey we will be able to dive into the issues women in our industry face and be better placed to work together to provide relevant opportunities to support their career development."
Female ANZIIF members are asked to contact the institute if they have yet to receive the survey.