Swiss Re announces board shake up in Australia | Insurance Business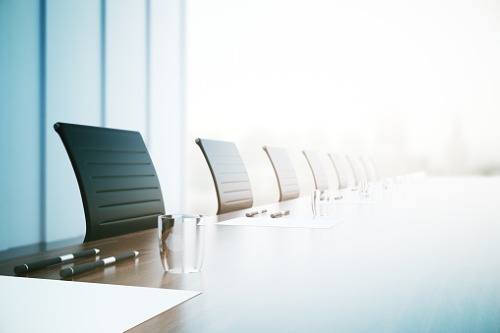 Swiss Re Life & Health Australia has announced the retirement of the chair of its board, Jillian Broadbent, after six years at the helm.
Broadbent will be replaced by current board member and chair of the audit committee, Jim Minto, on July 01. Swiss Re's managing director for Australia and New Zealand, Mark Senkevics, thanked Broadbent for her contribution to the company.
"[Broadbent] has been an integral member of the Swiss Re Life & Health Australia Board which she has chaired for the past six years. She has brought a wealth of experience to the role and her contribution has been highly valued by the board and management," Senkevics said.
Minto has an extensive financial services portfolio that includes life insurance, superannuation, trustee services, managed funds, investment management, financial planning, health insurance, general insurance, mortgage management and distribution, custody services and estate planning.
Prior to being appointed as a director of Swiss Re Life & Health Australia, Minto spent over 26 years in managing director roles with the TOWER group, now TAL. After Dai-ichi Life Asia Pacific (Singapore) acquired TOWER in 2011, he was appointed to its board.
After retiring from the CEO position of TAL in 2015, Minto chaired the Life Insurance in Superannuation Industry Working Group that produced a Code of Practice for insurance in superannuation in December the same year.
Swiss Re will also appoint Melissa Babbage to re-join the board of directors, the Risk & Remuneration Committees and replace Minto as chair of the Audit Committee on July 01.
Previously a member of the SRLHA Board from 2013 to 2016 and a member of the Swiss Re America Holding Inc Board from 2016 to 2020, Babbage was also recently appointed to the Swiss Re Asia Pte. Ltd. Board in Singapore.
Babbage is also a highly experienced financial services professional with a 20-year investment banking career spanning both international and domestic financial and commodity markets.
She joined Deutsche Bank Australia in 1997 as a Commodities Derivates Trader and from, 2000 to 2011, was managing director, holding the portfolios of Asia-Pacific head of commodities, head of foreign exchange and head of global finance and foreign exchange.
She has served as a Global Executive Committee member for several capital markets business lines, spending significant time in London, New York and Singapore.